Mt Gox CEO denies embezzling millions of dollars of bitcoins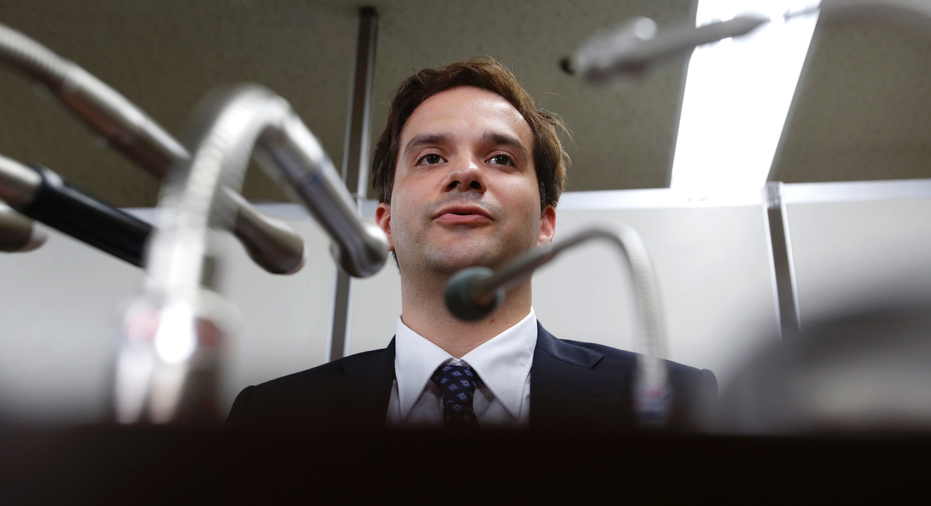 The head of the failed Japan-based bitcoin exchange Mt. Gox pleaded not guilty Tuesday to charges of embezzlement and data manipulation.
France-born Mark Karpeles said he had tried to save the bankrupted exchange by using a kind of automated computer software called a "Willy bot," also described as an "obligation exchange," to help cover its rising debts by pushing bitcoin values higher.
"I am innocent of all the charges," he said. "I did not in any way dishonestly manipulate data or misuse the customers' money," he said.
Mt. Gox shut down in February 2014, saying it had gone bankrupt after losing about 850,000 bitcoins, possibly to hackers.
Speaking after the hearing, Karpeles said he was not guilty and that he was still analyzing data, trying to track down the missing bitcoins.
He said the main cause of the bankruptcy was "hacking of bitcoins by outsiders."
"As the person responsible for Mt. Gox I must recover the stolen bitcoins. To do so, I must figure out how they leaked out and where they went," Karpeles said.
The "Willy bot" transactions were legal, he said, and intended to save the company.
"I faithfully performed those obligation exchanges, but not for my own personal profit," he said.
Karpeles was arrested in August 2015 and released last year. If found guilty of embezzlement, he could face up to five years in prison, or a fine of up to 500,000 yen ($4,000).
Prosecutors have argued that money Karpeles obtained from Mt. Gox was the property of the customers. Karpeles and his defense team contend that the funds were revenues of Mt. Gox.
People affected by Mt. Gox's failure are still trying to get back funds they lost and are hoping the trial will help explain what happened.
Mt. Gox was one of the world's biggest bitcoin exchanges and its failure stunned digital currency community. Critics said the debacle highlighted the risks of bitcoin transactions, while bitcoin proponents contended Mt. Gox was just an exception.
The case has posed a challenge for authorities unfamiliar with digital currencies and the technologies involved in their creation and trading.
Japan has enacted new laws to regulate bitcoins and other cryptocurrencies, whose use has been rapidly expanding.
One of the country's biggest electronics retailers, Bic Camera, has begun allowing bitcoin payments at its outlets.
The government also has spelled out regulations to help prevent misuse of bitcoins and other virtual currencies for terrorism or other illegal activities, including requiring banks and other businesses to verify identities, keep records and report suspicious transactions.
The regulations implemented in April require virtual currency traders to keep customers' assets separate from their own, partly because of the losses suffered in the Mt. Gox bankruptcy.
___
Associated Press writer Mari Yamaguchi contributed.