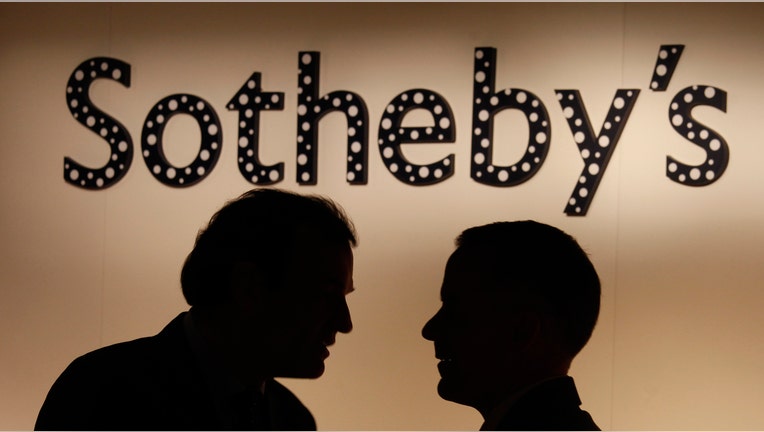 Sotheby's named Madison Square Garden Co Chief Executive Tad Smith its CEO, after more than a year of demands from activist investors for big changes that could make the centuries-old auction house more competitive.
Sotheby's said on Monday that Smith would replace William Ruprecht, who has been CEO since 2000, on March 31.
The company also said it had separated the roles of chairman and CEO, and that lead independent director Domenico De Sole would take over as chairman.
Sotheby's said in November that Ruprecht would step down once a successor was found.
Activist investor Daniel Loeb, whose hedge fund Third Point LLC was Sotheby's largest shareholder as of May 2014, had asked the company to sell its headquarters on the Upper East Side of Manhattan.
Marcato Capital Management LP, Sotheby's second-largest shareholder, urged the company in February to buy back $500 million of shares immediately and replace Chief Financial Officer Patrick McClymont .
Loeb, who has likened Sotheby's to an "old master painting in desperate need of restoration," joined the company's board last year after a proxy contest.
"Smith brings what shareholders want, broad-reaching 'business' experience rather than luxury or art experience which is what (Sotheby's) brand and experts already have," Stifel, Nicolaus & Co analyst David Schick wrote in a note on Monday.
Sotheby's has reported lower-than-expected quarterly revenue for four of the past eight quarters.
The company has been seen as a laggard in areas such as contemporary art and technology, where privately owned rival Christies has made inroads with online auctions.
Smith joined Madison Square Garden, the owner of the New York Knicks basketball team and the New York Rangers ice hockey team, in March last year
Under him, Madison Square Garden's net profit more than doubled in the six months ended Dec. 31.
Sotheby's said last month that there would be no return of capital until it found a new CEO.
Shares of Sotheby's and Madison Square Garden were not trading before the bell.
Sotheby's shares closed at $40.53 on Friday on the New York Stock Exchange, while Madison Square Garden's stock ended at $78.19 on the Nasdaq.
(Reporting by Sruthi Ramakrishnan in Bengaluru; Editing by Kirti Pandey)