MSG Crushes 4Q EPS Estimates Thanks to Knicks, Rangers Revenue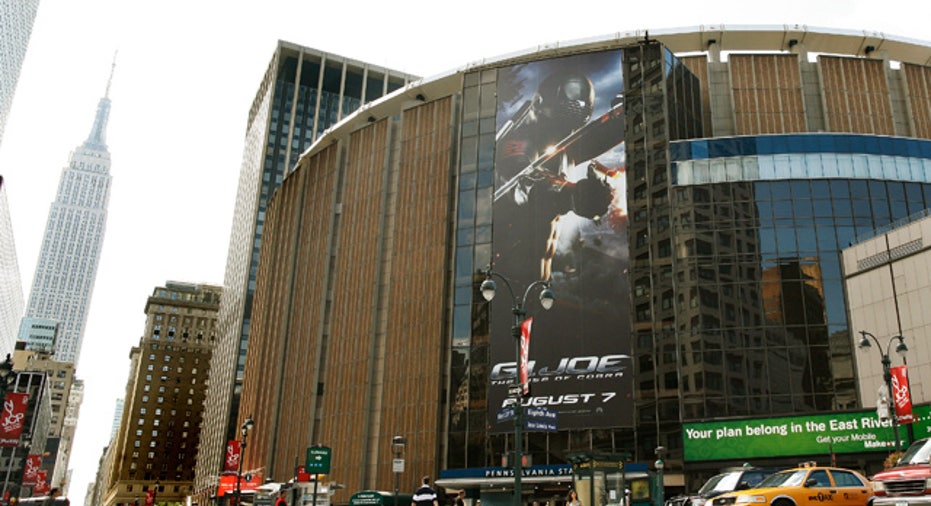 Madison Square Garden (NYSE:MSG) revealed a surge in fiscal fourth-quarter profits on Friday that blew away Wall Street's expectations as the parent of the New York Knicks and Rangers capitalized on soaring sports revenue.
Shares of the media and sports company, which was spun off from Cablevision (NYSE:CVC) in 2010, climbed 10% in response to the upbeat results.
New York-based MSG said it earned $28.6 million, or 37 cents a share, last quarter, compared with a profit of $8.5 million, or 11 cents a share, a year earlier. Analysts had been calling for EPS of just 22 cents.
Revenue leaped 42% to $332.9 million, matching the Street's view. Operating margins jumped to 15% from 6.2%.
"Our company had an impressive year as the ongoing strength of our fully integrated media, entertainment and sports business drove record" adjusted operating cash flow, CEO Hank Ratner said in a statement.
MSG said its sports revenue surged 74% to $131.2 million last quarter thanks to an increase in the number of home postseason games for both the Knicks and the Rangers, which made it to the third round of the playoffs this year. The company also cited the financial benefits of the renovation project at Madison Square Garden.
At the same time, MSG's entertainment division reported a 41% increase in sales as the Garden hosted more events and charged more to rent luxury suites.
MSG media, which is driven by the MSG sports network, grew 20% to $167 million thanks to higher ad sales and affiliate fee revenue.
Wall Street cheered MSG's results, bidding the company's shares 9.29% higher to $43.99 in premarket action. MSG's shares have surged 76% over the past 12 months as of Thursday's close, compared with an 11% decline for former parent Cablevision.