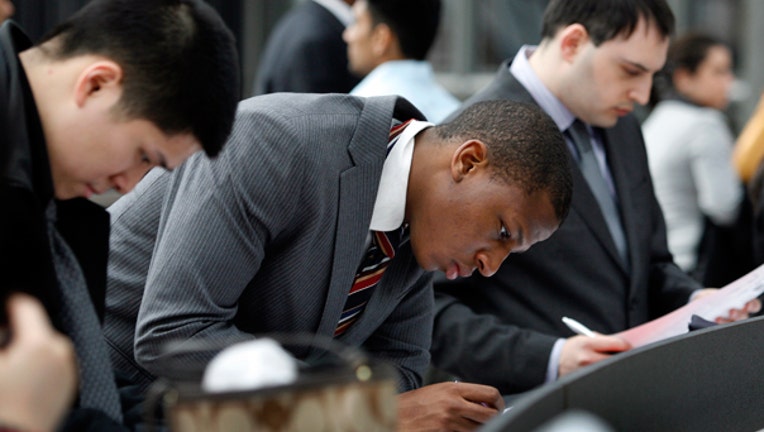 Welcome to OnSale at FOXBusiness, where we look at cool deals and insane bargains.
A Netflix for theaters matches membership with your popcorn. A new site wants to help test takers score big – without breaking the bank. Barnes and Noble has some sleek new tablets for your reading enjoyment. And a new device puts your grandma's hand-knit gloves to shame.
Now in Theaters
A new membership service called MoviePass lets you have your Netflix experience outside your living room.
All you have to do is enroll at MoviePass.com and you have one "free" movie ticket per day for just $24.99 to $39.99 per month, depending on where you live. Once you've secured an invite and membership, all you have to do is check in on your MoviePass iOS app when you arrive at the theater and pick up the ticket with your MoviePass card. Sign up to request your invite here.
Study Guides by Subscription
Students and professionals studying for standardized tests may want to check out BenchPrep, an online service that supplies test prep and interactive courses for everything from the SAT to the MCAT to the CFA.
Instead of spending a fortune on study guides and other materials, BenchPrep offers subscription services that make the pricing a bit more bearable. You can conveniently access the materials online or on your mobile device instead of hauling around a stack of books. Web-only plans start at just $20 per month and offer access to more than 70 courses.
For $30 per month, test prep materials can be accessed online or on a mobile device – and you can sync your study history so you don't have to search for where you left off. Prefer to have your pick of courses? BenchPrep has an a la carte option that lets you pay for the courses you want through individual subscriptions to professional and certificate courses. Check it out at BenchPrep.com.
New from Nook
Barnes and Noble (NYSE:BKS) just introduced its latest e-reader devices, the HD and HD+. The HD, a 7-inch touchscreen available in "Snow" white or "Smoke" gray with 8 or 16GB of space. It starts at just $199. The HD+ has a 9" touchscreen and goes ten hours on a single charge. It comes in "Slate" gray and starts at $269. Both are set to ship November 1 but are available for pre-order now at BarnesandNoble.com.
And if you're looking for something a little less-expensive, the company dropped its Nook GlowLight to just $119. It's available online and at Target (NYSE:TGT) and Walmart (NYSE:WMT) stores.
"Call Me" Maybe?
It's a new kind of handset designed by a company called Hi-Fun and it's meant to keep hands warm in chilly weather while chatting on the phone. This Hi-Call handset – in the most literal sense – is a glove with an earpiece embedded in the pinky and a microphone in the thumb. That means the wearer makes a call holding their hand to their head in a "call me" gesture, made possible by Bluetooth-enabled phones. It charges easily with the included USB cable. Made for both men and women, and available in black and gray, you can pre-order them now for $65 at Hi-Fun.com.
Know of a killer deal or insane bargain? Email the goods to OnSale@FOXBusiness.com and share the wealth.