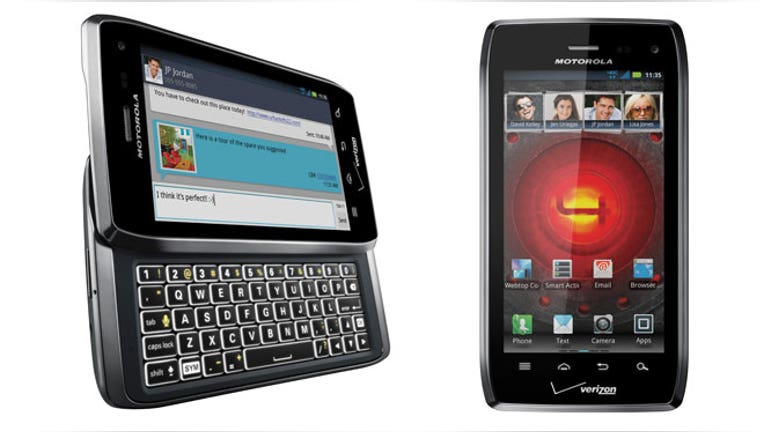 Motorola Mobility Inc. revealed the forthcoming Droid 4 at the 2012 Consumer Electronics Show (CES), being held at Las Vegas, NV. The device is expected to be launched in association with Verizon Wireless. The very thin device is expected to be one of the most powerful 4G LTE QWERTY smartphones available.
The phone is surprisingly slim - it is just 0.5 inches thick - but packs a dual-core 1.2 GHz processor with 1GB of RAM. The device also sports a five-row QWERTY keyboard with a PC-like layout and edge-lit keys for fast, precise typing, to help in the dark. Additionally, the phone is touted as being business-ready and features government-grade encryption, to keep data secure.
It also features a software tool - MotoCast - for remote access to music, pictures and videos on home or work computers, Smart Actions applications to automate everyday tasks and a new WebTop application for a multi-window environment with full Firefox browser on a larger screen to boost productivity. Finally, an 8 megapixel camera with 1080p HD video capture and Mirror Mode to display images and video on an HDTV has also been provided.
The 4.0-inch qHD display-based device is powered by Android 2.3.5 or the Gingerbread OS, which can later be upgraded to Android 4.0 Ice Cream Sandwich. The 4G LTE Mobile Hotspot supports up to eight Wi-Fi-enabled devices and boasts 16GB off onboard memory that can later be extended to 32GB via s microSD card.
The Droid 4 is set to deliver speeds of 5 to 12 megabits per second (Mbps) and upload speeds of 2 to 5 Mbps within 4G LTE Mobile Broadband covered areas for fast Web browsing, video streaming and online collaboration. Other compatible accessories include the 10.1-inch Lapdock 100, a 14-inch Lapdock 500 Pro with a built-in webcam and Ethernet connection, a vehicle navigation mount, HD Station and HD Dock.
The Motorola Droid 4 has not yet been priced but is expected to hit the markets in the coming weeks, according to the company.