Motorcycle Insurance: What You Need, how Much it Costs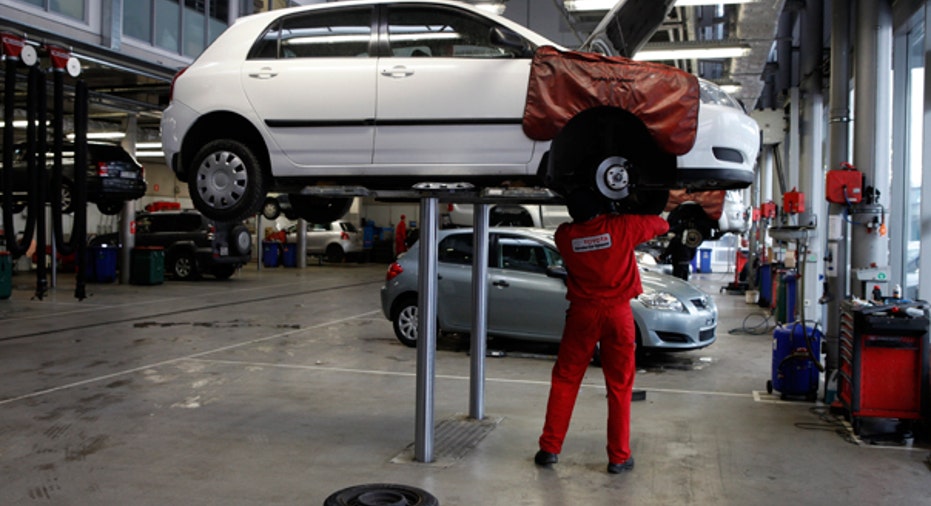 Forget the stereotype about motorcycle riders being young, with nothing to lose.
As of 2008, more than 55% of all riders were age 40 and older, according to the Motorcycle Industry Council. That's a stark contrast to 1990, when just one-quarter of riders fell into that age group.
According to the council, the majority of today's riders also have at least some college education- and, presumably, more assets to protect.  If you're one of these riders, you need the right motorcycle insurance.
Motorcycle coverage options are similar to those for car insurance, but cost less. And each state sets it own requirements, says Mark Scigliano, motorcycle product director at Nationwide.
Most companies that offer motorcycle insurance cover a wide range of vehicles, such as the three-wheel Can-Am Spyder, vintage bikes and custom bikes.
Scooters also are becoming increasingly popular as gas prices soar. Lisa Hamilton, product manager in the motorcycle department at Geico, says her company has "seen a lot of renewed interest in scooters and smaller bikes (because of) the economic concerns in the last few years."
Here's a look at your two- and three-wheel coverage options.
Liability coverage. Liability coverage is required by many states, and guest passenger coverage also is included in liability  policies in many places.
Hamilton says "motorcyclists should carry as much (liability) coverage as they can afford."
"Many bikers think their motorcycle is small and can do little damage, but the reality is motorcycles can cause accidents with significant total damages," she says.
Often, state minimum liability limits are too low to cover all the damages caused by an accident, Hamilton says. Motorcyclists judged to be at fault could bear the burden of covering expenses out of pocket if they exceed policy limits. So it makes sense to carry more coverage.
"Carrying higher liability coverage is often less expensive than customers think," Hamilton says.
Uninsured and underinsured coverage. Some states require uninsured or underinsured motorist coverage, but regardless of whether it's legally required in your state, Scigliano thinks it's a necessity.
"If you're hit by an auto and you're on a motorcycle, you're going to suffer quite a bit of damage," he says.
Collision and comprehensive coverage. Motorcyclists also should consider collision coverage (which pays for accident-related damages to your cycle) and comprehensive coverage (which pays for damages from things like theft, fire and flood). If you own a customized bike, it's important to consider raising coverage levels to reflect the expense of replacing those accessories.
Medical payments coverage. A standard health insurance plan should cover the cost of care for any injuries you suffer in a car accident. But medical payments coverage also can be used to cover the cost of care related to injuries to a passenger - or to yourself if you don't have health insurance.
How much does motorcycle insurance cost?
Motorcycle insurance typically costs about 60% less than auto insurance, Scigliano says.
You can often get discounts if you have auto insurance, home insurance or other insurance with your motorcycle insurance provider.
For example, Safeco riders can get discounts if they do one or more of the following:
*Take a safety course sponsored by the Motorcycle Safety Foundation
*Belong to certain motorcycle rider groups
*Keep their bike stored in a garage
The average premium at Safeco is about $450 a year, but varies based on factors such as the rider's age, motorcycle riding experience and the type of bike he or she owns, says Kurt Brandau, vice president of product management. Rates are lower if someone has been riding at least four years.
Meanwhile, Geico offers a "mature rider discount" for older riders with previous experience riding a motorcycle, Hamilton says. That can be a boon to the baby boomers and older Gen Xers who now dominate the roadways.
Where you live, how much you pay
Where you live also can have an impact on the rate you pay for motorcycle insurance.
Scigliano says in cold-weather states, Nationwide "builds the fact they (motorcycles) aren't used year round into the pricing" of insurance premiums.
Some companies offer a lay-up option, allowing you to remove collision and liability insurance during the winter months when bikes are in storage. However, you should retain comprehensive coverage in case the motorcycle is stolen or damaged while being stored, Scigliano says.
Geico also offers a winter storage program because "we know it can be frustrating to pay for something you're not using," Hamilton says.
Living in a warm climate can be a double-edged sword. Riders often are on the road more frequently, increasing the likelihood they might be involved in an accident, Brandau says. But they're also "more conditioned to riding," which has an impact when calculating their experience and their rates.
The original article can be found at Insurance.com:Motorcycle insurance: What you need, how much it costs