Mother-Daughter Duo Make Golf More Fashionable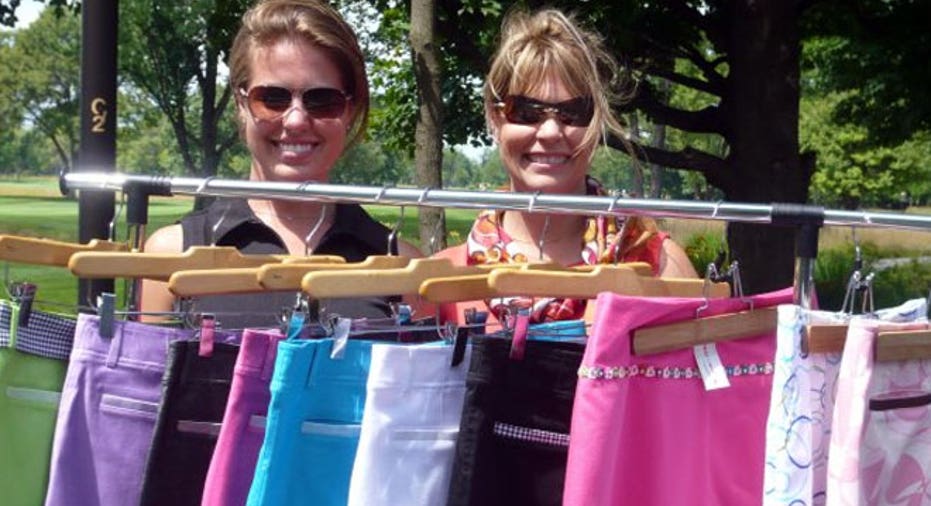 We're highlighting small businesses from around the country as nominated by you, our readers. If your favorite small business is using Twitter to communicate with customers, let us know about it @fbsmallbiz with the hashtag #mysbc, and it may be featured as an upcoming Small Business of the Day.
Small Business of the Day: Wear to Win http://www.weartowin.com/
Who: Laura Ormson, 24, @weartowin
What: Women's golf clothing
When: 2007
How: Ormson grew up playing competitive junior golf, and said it was difficult to find clothing that was comfortable and appropriate on the golf course. She and her mother, Cindy had talked about starting their own business for nearly a decade when Laura went to college at Wake Forest University and studied entrepreneurship.
"I went to the entrepreneurship department, and was able to receive several grants from Wake Forest," she said. "They were instrumental in getting the business started. We were really lucky."
The mother-daughter team began selling their clothing on the Web, and this year began wholesaling, which grew their business by 150%, Laura said.
Where: Granger, Ind.
Biggest lesson learned from a customer: "Exceptional customer service is what we focus on to set us apart from larger competitors out there," Laura said. "It definitely trumps any efforts with marketing and sales."
To view more Small Businesses of the Day, click our interactive map.