'Most Snow in Iowa Since 1886, but We're Open'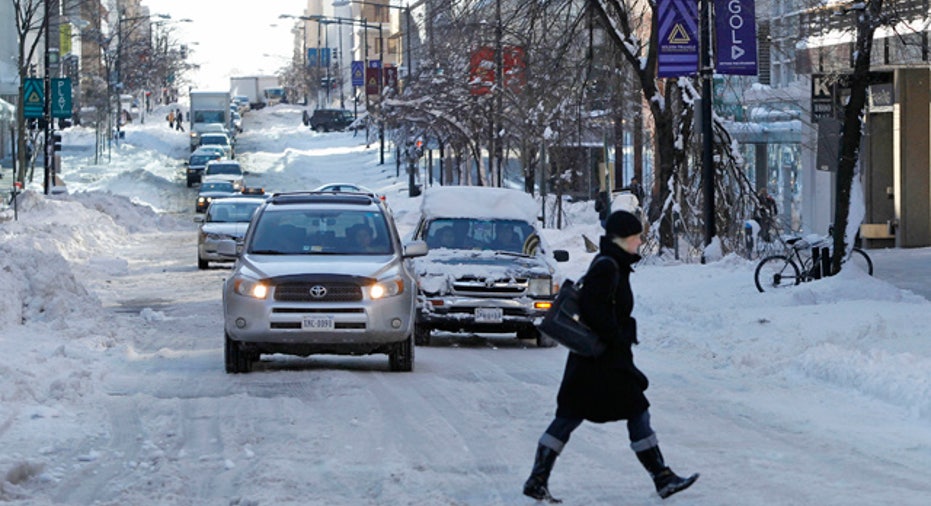 Snowfall has broken records in Des Moines, Iowa this year, but most small business owners there say they've learned how to keep their businesses from freezing up. The state's capitol has had more than 50 straight days of snowfall of more than 5 inches – the most snow it's had since 1886.
Des Moines Mayor Frank Cownie is also the owner of a local business, Cownie Furs, which specializes in outerwear. Cownie said doing business in this weather is indeed challenging as people often cocoon in, but a positive outlook helps with the trudging through.
"The strength of this country is in small-or-medium sized businesses," said Cownie. "They are a great percentage of our future. Everyone should keep that in mind and hang in there."
Don Short, owner of West End Architectural Salvage, said one secret to succeeding in a cold economy and environment is to be ready to adapt, adapt, adapt. His shop started out primarily as an architectural salvage store, but today it builds custom pieces and rents out space for receptions and social events.
"The biggest thing is to listen to what your customers [ask for]," said Short. "If you have the ability to give people what they want, your success ends up being more achievable."
Heather Deering, owner of Seniors Helping Seniors, which provides in-home services for senior citizens, aimed at keeping them independent and in their own homes as long as possible.
To combat a potential business slowdown during the winter months,Deering said the company was proactive about coming up with specialized services, such as winter-weather transportation, which would be more useful during the colder, slower months.
"My main advice is to anticipate those winter months that you are not going to have the business you would normally have when weather is better," said Deering.
Kimberly Heemstra is the owner of Bella Salon and Spa, which is in two area locations.
Heemstra and her husband literally go the extra mile for business during snowy weather – they pick up customers for appointments and drive them home after.
"We are fortunate enough that our clients are very loyal and as most women know they will come make it to their hair appointments," said Heemstra.