Most Professionals Want to Hear About Your Open Role; Here's How to Make the Most of It: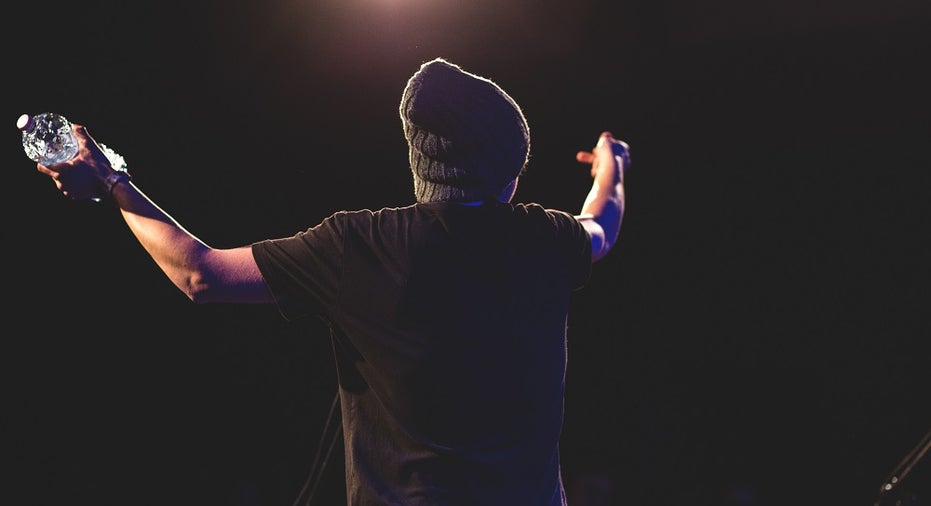 If you've been in the recruiting and hiring business for any appreciable length of time, you probably know that recruiters and hiring managers  -- especially recruiters -- get a bad rap from almost everyone. The good news for these hiring pros, though, is that the tables might be turning.
According to LinkedIn's 2016 Global Talent Trends report, a whopping 90 percent of professionals around the world are open to hearing about new opportunities. While the majority of these professionals still slot into the "passive candidate" category, it's also worth noting that the number of active candidates has been steadily increasing over the years. In 2016, 36 percent of professionals are active candidates, whereas only 25 percent were active in 2014.
"Today's job market has shifted the power into the hands of the employee," explains LinkedIn V.P. of Talent Solutions Wade Burgess. " More people are comfortable looking into new opportunities when they know companies are hiring and new jobs are being created."
That being said, recruiters and employers can't just expect top talent to fall into their laps. No, they've got to put a little legwork in, and they can start by addressing some of the roadblocks that make candidates hesitant to change jobs.
Entice Candidates to Your Roles by Making Transitions Easier
According to LinkedIn's report, the two biggest challenges that candidates face when changing jobs are:
Not knowing what it's really like to work at a company.
Not understanding what's expected of the role.
The theme here is "uncertainty." Candidates, like most people, tend to shy away from the unknown. By illuminating the organization and the role, recruiters and employers can make candidates even more receptive to their offers -- and even more likely to jump ship for them.
According to Burgess, candidates are most interested in learning the following things about a company and its open role:
- the typical career trajectory at the job;
- the expectations and workload of the role;
- what a typical day is like;
- how the employees of the organization live the mission and vision;
- and what differentiates the organization from its competitors.
When it comes to conveying this information, Burgess says it's all about employer branding strategies -- especially making sure that the company's career page and job descriptions tell the stories candidates want to hear.
"Communicating your employer brand is an essential, not nice-to-have, component to attracting the right talent," Burgess says. "Your website is the first place 59 percent of job seekers go when they see a job that interests them -- and when they come looking, they expect to be able to find rich information about your company."
Burgess says the "best corporate career sites and social properties" are the ones that "go beyond the marketing-speak." Powerful, effective employer branding comes from allowing real employees to tell their stories through video, images, blogs, quotes, and other content.
Spark Candidates' Interests Through 'Interactive' Employer Branding
LinkedIn's report also found that people are much more likely to be interested in an organization's roles if they have interacted with the organization's employer brand already. It follows, then, that employers should strive to make their employer brands more interactive.
As it turns out, that's easier said than done.
"It may seem obvious, but you'd be surprised how many companies still struggle with this," Burgess says. "On your career site and across your social channels, show that you're a company made up of real people. Give job seekers real stories and other content to like and engage with. Join and start conversations."
Burgess points to Cisco as an example of an organization that recently mastered the art of the truly interactive employer brand.
"Cisco recently revamped [its] employer brand on social, focusing on using a human voice, sharing employee stories, showing off their sense of fun, and generally providing great content to engage candidates," he says.
(Need some more inspiration? Check out LinkedIn's Talent Blog for further examples of employer branding done well.)
Of course, a person-centric, interactive employer brand requires that an employer empower its employees to act as its top brand ambassadors. Burgess recommends inviting them to participate in employer branding efforts whenever possible.
"Share their stories in videos, blog posts, images, and quotations. Share relevant articles and other content about your company with them, so they can help amplify," Burgess says. "Encourage them to create and share content of their own -- then help push it out when they do."
Burgess notes that referrals are another way employees can help out in the quest for top talent. Not only are employee referrals the best source of hires in terms of quality, time-to-hire, and costs, but they're also the most common reason why professionals hop from one job to another.
"People who recently changed jobs told us that the No. 1 way they first heard about a new job is from someone they knew at the company," Burgess says. "Create a referral-ready culture by making it dead simple for employees to refer people they know and keeping them engaged in the process."