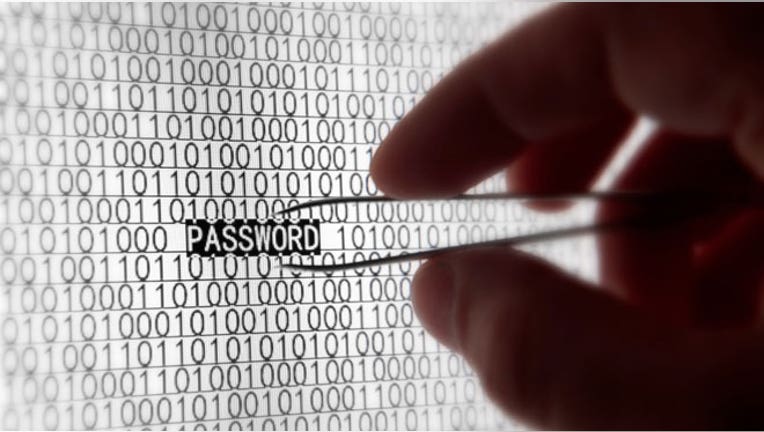 What crime affected nearly 17 million Americans in 2012?
Losses added up to almost $25 billion- more than twice as much as all other personal property crimes combined.
Hint:  It's gender neutral. Tends to favor those in the middle and upper income brackets.
Answer: Identity Theft.
According to the U.S. Justice Department, 85% of I.D. theft cases involved the misuse of an existing bank account or credit card account.  However, victims whose stolen information was used to open new accounts "were much more likely…to experience financial, credit and relationship problems and severe emotional distress."
Get Help Here
I.D. theft is epidemic. And, while most folks report losing less than $100 (let's face it, credit card companies end up eating a lot of the fraud), the sense of violation and the hassle of setting your record straight is extremely stressful.  On average, 28% of those who had fake accounts opened in their name spent a month cleaning up the mess.
If it happens to you, head straight to https://www.identitytheft.gov/.  The U.S. Government has just launched a website devoted to victims of identity theft. Finally, all of the information you need- what to do first, who to contact, how to safeguard other existing accounts, etc.- is in one place.  Genius!  The Federal Trade Commission is spearheading the effort, but all other federal agencies- from the Justice Department to the I.R.S.- are involved.
The goal of the new website is to help victims not feel so "overwhelmed," says attorney Lisa Schifferle, who works in the FTC's office of Privacy and Identity Protection.
Protect Yourself
Stories about major security breaches involving massive amounts of personal data make the headlines.  For instance, remember the outrage when international hackers grabbed 40 million credit card accounts used at Target stores in late 2013?   How about this year's security breach at Anthem, the country's second-largest health insurance firm?  The problem is, these incidents give you the impression that identity thieves are sophisticated, tech-savvy criminals- often located overseas- against whom  the average person is defenseless.
In fact, most I.D. theft is of the local, no-tech variety:  You leave sensitive personal documents lying around on the day your housekeepers come to clean. You misplace your wallet.  Your sticky-fingered cousin Ernie sneaks your MasterCard out of your purse at the family picnic.  You stick your utility bill with a check inside in your mailbox and- of course!- put the "red flag" up.
The point is, you have more control over this than you think you do.
Be Careful What You Toss
One of the easiest ways we aid and abet I.D. thieves is a bunch of garbage. Literally.
For instance, what do you do with your credit card bills after you've made your payment?  Do you rip them up and throw them in the trash?  Do you have any idea how easy it is for someone to tape your documents back together?  What do you do with your old credit card when you receive a replacement in the mail?  Even if you cut it up, you should not throw all of the pieces into the same garbage bag.
In just the past few years the number of cases of imposters filing for tax refunds using stolen information has skyrocketed.  According to Schifferle, tax I.D. theft represents more than a third of the complaints filed with the FTC.
Save or Toss?
Of course, there's a balance between getting rid of documentation (which could potentially get stolen) and hanging on to what might be useful at some point in the future.  You'll find guidelines at http://www.usa.gov/Topics/Money/Personal-Finance/Managing-Household-Records.shtml.  Schifferle herself has written about this at https://www.ftc.gov/news-events/blogs/external/pack-rats-guide-shredding.  Of course, sensitive documents should be in a locked (and preferably fire-proof) safe.
You can also scan and store information electronically- provided your computer has up-to-date security software installed.
If you are disposing of outdated or scanned documents, they need to be shredded.  However, it's important that you use the right kind of shredder or ambitious I.D. thieves will still be able to piece your information back together. (For a good example, watch the movie "Argo.")
Look for a "cross-cut" or "confetti-cut" shredder, says Schifferle.  Prices start at less than $30.  If you want to be able to shred more than 6 pages at a time, you'll pay about twice that.
Hard to Believe
Of course, you are not the only individual responsible for safeguarding your personal information.  The question is, how carefully do the professionals and companies you deal with guard your data?  Have you ever asked your tax preparer or dentist about the system they use?
Unfortunately, even businesses that have policies and guidelines can have employees who are all too human. Six years ago CVS (NYSE:CVS) settle charges that some of its pharmacies were mishandling sensitive medical as well as personal information.  Pill containers labeled with patient names, addresses and doses were thrown into open dumpsters.  So was paperwork with consumers' Social Security numbers, credit card numbers and insurance information. According to Schifferle, some of the scraps of paper were actually blowing around the streets of New York City.
CVS agreed to implement new rules and employee training about handling customer data. It also paid $2.25 million to settle allegations by the U.S. Department of Health that it violated the Health Insurance Portability and Accountability Act (HIPAA).
In 2010 Gregory Navone, who owned two large mortgage companies in Nevada, paid $35,000 to settle Federal Trade Commission charges. Investigators found "40 boxes containing consumer records…in a publicly-accessible dumpster. The records included tax returns, mortgage applications, bank statements, photocopies of credit cards and drivers' licenses, and at least 230 credit reports."  Prior to the dumpster, the FTC alleges that the documents were stored in Navone's garage.
Three years ago PLS Financial, a major payday lending and check-cashing firm with more than 300 stores, paid $101,500 to settle similar charges. Paperwork containing Social Security numbers, employment information, loan applications, bank account information, and credit reports was found in dumpsters near Payday Loan Stores in Illinois.
As I said, you don't need to be a tech wiz to be an I.D. thief.  You just gotta have a nose for garbage.  Shred, baby, shred.