Mortgages Sink Amid Disquiet Over Euro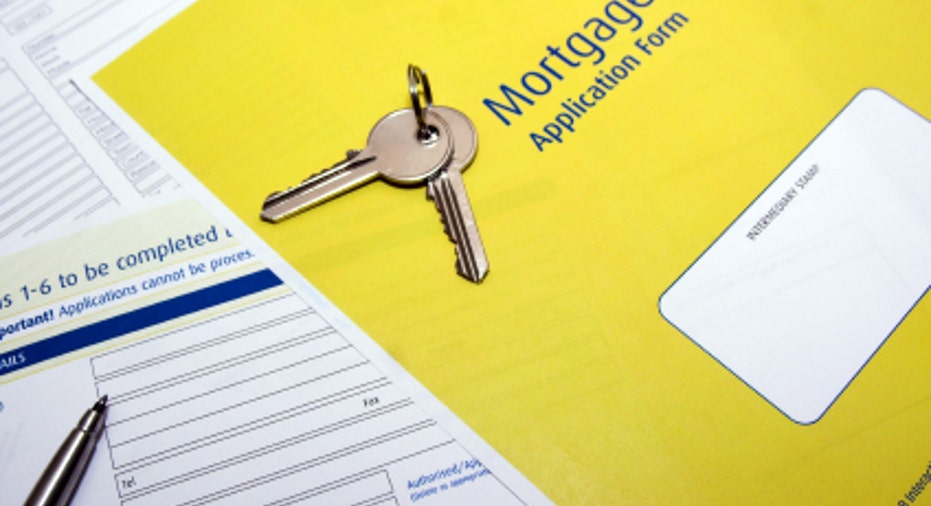 The rate on the most popular type of mortgage fell to a new low this week, despite Europe's latest efforts to ease its ongoing debt crisis.
30 year fixed rate mortgage – 3 month trend 30 year fixed rate mortgage – 3 month trend
The benchmark 30-year fixed-rate mortgage fell to 3.87% from 3.89%, according to the Bankrate.com national survey of large lenders. The mortgages in this week's survey had an average total of 0.43 discount and origination points. One year ago, the mortgage index stood at 4.79%; four weeks ago, it was 3.92%.
This is the lowest the 30-year has reached in the 26 years Bankrate has conducted the weekly survey. This downward trend has lasted three months. The last time the fixed rate increased was May 4, the survey shows.
The benchmark 15-year fixed-rate mortgage fell to 3.13% from 3.16%, while the benchmark 5/1 adjustable-rate mortgage fell to 2.96% from 3.02%. Weekly national mortgage survey
Results of Bankrate.com's July 3, 2012, weekly national survey of large lenders and the effect on monthly payments for a $165,000 loan:
                              30-year fixed 15-year fixed 5-year ARM This week's rate:           3.87%           3.13%           2.96% Change from last week: -0.02            -0.03              -0.06 Monthly payment:           $775.42      $1,149.80      $692.09 Change from last week:  -$1.89         -$2.40          -$5.34
Europe's Band-Aid fixes not enough to increase rates
Some in the mortgage industry feared rates would increase after European leaders recently agreed to measures to help solve the sovereign-debt crisis in Italy and Spain. The moves eased some of the fear among investors, who became more optimistic after the European Central Bank indicated that it will provide some relief to the economy by cutting its key interest rate to a record low: less than 1%.
Whenever investors feel more comfortable with the global economic situation, there is upward pressure on mortgage rates. But these temporary fixes to the euro crisis won't be enough to push up mortgage rates in the United States, says John Walsh, president of Total Mortgage Services in Milford, Conn.
"Initially (the fixes) looked like a good thing," Walsh says. "But then realization set in that loaning more to countries with huge debt problems is a Band-Aid at best -- averts disaster, but doesn't solve problems. Rates have improved as more trouble is expected."
Could rates drop lower?
Brett Sinnott, director of secondary marketing at CMG Mortgage Group in San Ramon, Calif., says he expects the ongoing crisis will continue to help rates in the United States.
"They have a potential to drop even lower should the EU break up at any point this year," he says.
Even if Europe is able to dodge the bullet, many investors still view the U.S. Treasuries as a safe haven amid a slowing economy in China and a still-weak economy in the United States. Strong demand for Treasury bonds normally is good for mortgage rates.
"The new information coming from China and their slowdown will only help to keep rates low as we will continue to remain the 'safe haven,'" Sinnott says.
Don't take a chance
But remember, there's no guarantee rates will stay low. Mortgage experts say borrowers who are able to refinance now, shouldn't risk the opportunity of grabbing these record low rates.