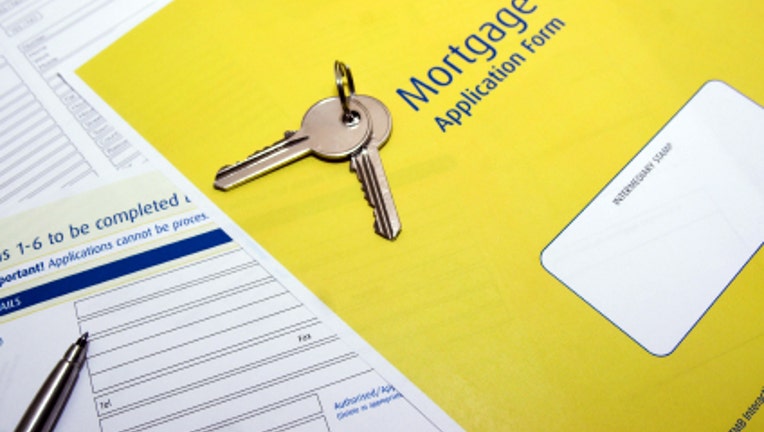 Mortgage rates barely changed this week as Wall Street waited for progress on negotiations to avoid the "fiscal cliff."
The benchmark 30-year fixed-rate mortgage fell to 3.52% from 3.53%, according to the Bankrate.com national survey of large lenders. The mortgages in this week's survey had an average total of 0.38 discount and origination points. One year ago, the mortgage index stood at 4.25%; four weeks ago, it was 3.57%.
The benchmark 15-year fixed-rate mortgage was 2.86%, the same as last week. The benchmark 5/1 adjustable-rate mortgage rose to 2.74% from 2.7%. Weekly national mortgage survey
Rates may fluctuate slightly in the next five weeks, as Congress tries to reach a budget deal to prevent tax increases and deep spending cuts in 2013. But many in the mortgage industry don't expect any major changes until a deal is reached.
"Rates have not seen much movement on the mortgage side even as the stock market seems to be bouncing around," says Brett Sinnott, director of secondary marketing for CMG Mortgage Group in San Ramon, Calif. "A lot of this has to do with the (Federal Reserve) purchasing mortgage-backed securities -- as they can somewhat regulate the market with volume and activity as they step in and out of purchases daily." Fiscal cliff not so bad for rates
If anything, the fiscal cliff threat and the fear of a potential recession would help rates in the short term, says Bob Moulton, president of Americana Mortgage, in Manhasset, N.Y.
Featured Rates View mortgage rates in your area
"If there's uncertainty there, that would help the bond market and that would be good for rates," Moulton says. That's because when investors feel nervous about the economy, they dump riskier investments such as stocks and seek safety in mortgage and U.S. Treasury bonds.
Borrowers who are planning to refinance or get a new mortgage in coming weeks shouldn't take this as a sign that they should wait for lower rates, says Cameron Findlay, chief economist at Discover Home Loans.
"It's up to the individual, but I wouldn't wait," Findlay says. It's not worth the risk. With rates at such a low level, there's simply not that much room for them to drop much lower, he says. Still worth shopping around
Regardless of how low rates are, shopping for a rate and getting a quote from more than one lender remains important, Moulton says. Many borrowers seem to think it's not worth their time, he says.
Data from a survey released by Fannie Mae this week show 38% of borrowers included in the study only obtained one quote when shopping for a mortgage. Higher income borrowers shopped around more often than borrowers with lower incomes, the study shows.
Findlay says when rates were higher, borrowers spent more time searching for the best mortgage deal. With today's low rates, borrowers are more likely to choose lenders based on service quality and timely closings than based on rates.
"Most borrowers still feel the whole process is a pain and anything added to that pain (switching loan officers/new quotes) is thought of as 'not worth it' in the overall costs," Sinnott says.
Fannie Mae reports that borrowers usually leave $1,000 or more on the table when they don't shop around and compare mortgage deals.
"It's one of the biggest financial transactions you will ever make," Moulton says. "Be savvy about it.