Mortgage Rates Remain Very Low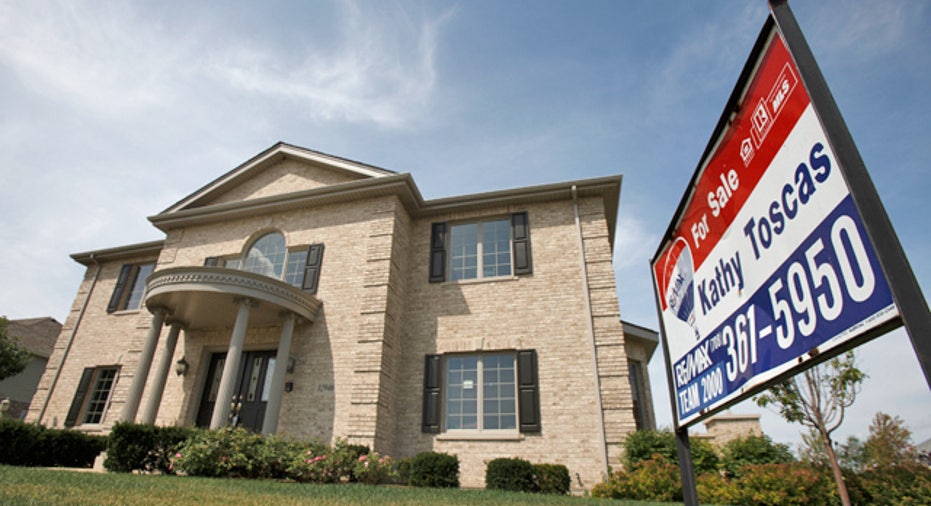 Mortgage rates barely changed this week as the Fed announced it will keep the key interest rate near historic lows, as analysts expected.
The benchmark 30-year fixed-rate mortgage fell 1 basis point this week, to 4.95%, according to the Bankrate.com national survey of large lenders. A basis point is one-hundredth of 1 percentage point. The mortgages in this week's survey had an average total of 0.37 discount and origination points. One year ago, the mortgage index was 5.21%; four weeks ago, it was 5.01%.
The benchmark 15-year fixed-rate mortgage fell 2 basis points, to 4.14%. The benchmark 5/1 adjustable-rate mortgage fell 1 basis point, to 3.69%.
The Fed's announcement was what the market anticipated and should help keep mortgage rates low for now, says Michael Becker of Happy Mortgage in Lutherville, Md.
"We are going to see a continued battle between those who think inflation will make rates go higher and those who think it will take a toll on the economy and will potentially lower interest rates," Becker says.
Keeping rates low is essential for the recovery of the still-struggling housing market, says Brett Sinnott, director of secondary marketing for CMG Mortgage in San Ramon, Calif.
"I don't foresee the big spike that everyone is talking about," Sinnott says. "Everything is still very fragile."
Housing Market Continues to Struggle
The low rates have somewhat helped home sales but not enough to keep home prices from continuing to fall.
The Standard & Poor's/Case-Shiller home price data released this week show the index of property values in 20 cities fell 3.3% compared to last year.
Washington, D.C., was the only market where home prices climbed. They rose by 2.7%.
"There is very little, if any, good news about housing," David M. Blitzer, chairman of S&P's Index Committee, said in a statement. "Prices continue to weaken, trends in sales and construction are disappointing."
The latest data are "within a hair's breadth of a double dip. Fourteen (metro areas) and both composites have continued to decline month-over-month for more than six consecutive months as of February," Blitzer says.
New-home sales grew 11.1% in March to a seasonally adjusted annual rate of 300,000, according to data released Monday by the Census Bureau.
But that's not necessarily good news, as it represents just a slight recovery from a record low in February, when new homes were sold at an annual pace of 270,000.
March home sales were 21.9% lower than March 2010, when the housing market already was slow.
Any significant spike in mortgage rates would bring the market to a halt, Becker says.
End of 'QE2'
Some in the mortgage industry fear rates will start to rise when the government ends its second quantitative easing program, known as "QE2."
Critics of the program claim the government has kept rates artificially low by buying massive amounts of U.S. debt, but they say the bubble will burst once the Fed completes the "QE2" in June.
It is unlikely the Fed would go for a "QE3" and extend the program beyond the end of June, says Bob Walters, chief economist at Quicken Loans.
But since the end of "QE2" is already expected by most investors it shouldn't have a major impact on mortgage rates, he says.
"Surprises move the market," he says. "This is would not be a surprise. It's already built in. If things happen as predicted, we should expect no changes" after the program ends