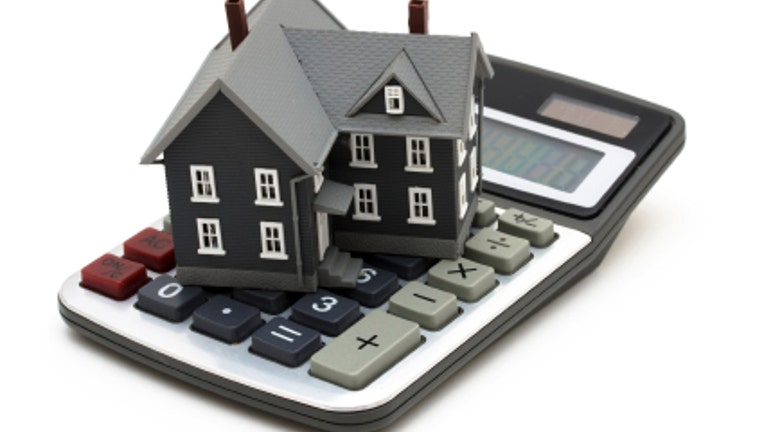 Mortgage rates were unchanged this week as investors hedged their election bets.
The benchmark 30-year fixed-rate mortgage was unchanged at 3.57%, according to the Bankrate.com national survey of large lenders. The mortgages in this week's survey had an average total of 0.4 discount and origination points. One year ago, the mortgage index stood at 4.25%; four weeks ago, it was 3.59%.
The benchmark 15-year fixed-rate mortgage fell to 2.88% from 2.89%. The benchmark 5/1 adjustable-rate mortgage was unchanged at 2.72%.
With the re-election of President Barack Obama, there's a good chance that rates could drop even further over the next couple of days.
"With Romney announcing that he was likely to replace (Federal Reserve Chairman Ben Bernanke), markets were expecting that person to be less aggressive on rates, and that (expectation) kept rates up slightly," says John Stewart, managing director of Vantage Economics in Washington, D.C.
"Now that Obama has been re-elected, they're adjusting downward, and that could continue over the very short term."
John Walsh, president of Total Mortgage Services in Milford, Conn., agrees that the expectation of continuity on the Fed keeps rates down. Under Obama, the Federal Reserve is likely to "continue with the buyback of mortgage-backed securities," Walsh says. "As long as that will continue, the rates will stay at pretty steady levels if not go down a touch."
Sandy: Gone But Not Forgotten
The election is just part of the big news this week. Superstorm Sandy took a bite out of mortgage applications last week, particularly on the East Coast, the Mortgage Bankers Association reported Wednesday.
Mortgage application volume fell by a seasonally adjusted 5% from the previous week, the association said.
"Applications fell more than 60% compared to the prior week in New Jersey, almost 50% in New York and nearly 40% in Connecticut," the MBA's vice president of research and economics, Michael Fratantoni, says. "Other East Coast states saw declines over the week, while many states in other parts of the country had increases in application volumes."
In the immediate aftermath of the storm, applying for a mortgage seemed to be a low priority for most people in the region.
"It's the last thing on people's minds. We still have no Internet or office phones. We're working off our cellphones right now," says Bob Moulton, president of Americana Mortgage in Manhasset, N.Y.
What Does German GDP Have to do With Mortgage Rates?
Another issue that hasn't gone away -- the European debt crisis -- "is having a little effect on rates where people are still buying our debt rather than debt from other countries," says Rob Nunziata, chairman and co-CEO of FBC Mortgage in Orlando, Fla.
On Wednesday, the European Commission revised downward the forecast for economic growth in the eurozone and the European Union. The report revealed that Germany's economy has softened somewhat in 2012, a trend that will likely continue through the end of the year.
The German economy is the strongest in the eurozone and has largely buoyed the euro-area economy in addition to financing bailouts. But what does that have to do with American mortgage rates?
"If Germany sees slowing, that can create further strain in the EU," Stewart says. "Other central banks are going to likely have to step up financially and add liquidity to the system if a country like Germany starts to see some further slowing.
"You'd start to see rates fall a little bit," he adds. "One, because of the potential added liquidity; but two, international investors would start a flight to quality, and U.S. bonds would be one of the places to park those assets," he says.
On the bright side, global economic angst and uncertainty could be good for mortgage rates. But even the uncertainty is not a sure thing. "If it makes sense to refinance today, make sure you lock in and get it done today," advises Walsh.