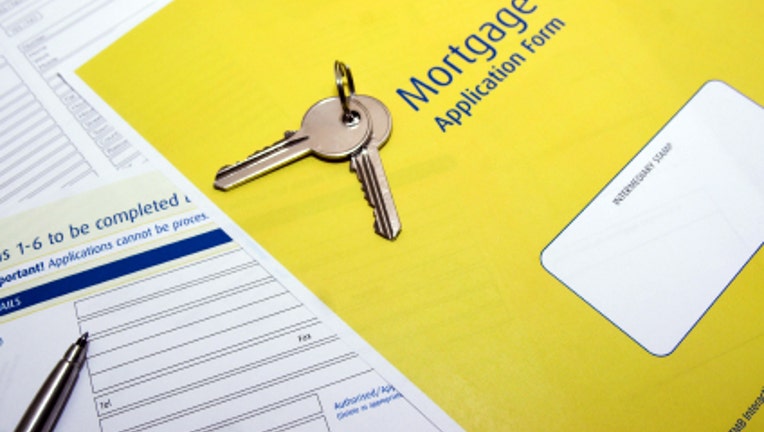 Mortgage rates snoozed this week as superstorm Sandy forced financial markets to shutter for two days and delayed loan closings nationwide.
The benchmark 30-year fixed-rate mortgage fell to 3.57% from 3.61%, according to the Bankrate.com national survey of large lenders. The mortgages in this week's survey had an average total of 0.43 discount and origination points. One year ago, the mortgage index stood at 4.23%; four weeks ago, it was 3.52%.
The benchmark 15-year fixed-rate mortgage fell to 2.89% from 2.9%. The benchmark 5/1 adjustable-rate mortgage fell to 2.72% from 2.73%.
Borrowers who locked a rate while the markets were closed Monday and Tuesday may have been quoted slightly higher rates than borrowers who waited for the storm to pass, says Brett Sinnott of CMG Mortgage Group in San Ramon, Calif.
"Since the markets were closed, companies that were taking in locks were artificially pricing, so they had to be conservative," he says. "But we're talking an eighth of a percentage worse, if that."
Closing Delays
Sandy also put many refinancers and homebuyers across the country in a holding pattern as lenders postponed closings in cities affected by the superstorm and nearby areas. They want to reinspect the homes with pending closings to make sure that banks are not financing a damaged property.
Even borrowers whose homes were not damaged should anticipate closing delays, says Michael Becker, a mortgage banker at WCS Funding in Baltimore.
"Some (loan) investors want a reinspection of every single property in or near a disaster area," he says. "I've talked to a lot of my borrowers, and they say that their homes are fine, but someone will have to go out there to reinspect the properties, at least the outside."
Some lenders have been more flexible and are allowing borrowers to speed up the process by sending pictures that show that their homes did not suffer any storm damage.
Borrowers whose closings are postponed because of the storm should reach out to their lenders, says Matt Hackett, operations manager at Equity Now in New York City. If their homes are not damaged, they should send the lender pictures of the home with a date and time stamp, he says. The lender may still require an inspection, but it doesn't hurt to try.
Lenders are likely to honor a borrower's locked rate if the rate expires due to delays related to Sandy, says Neil Garfinkel, real estate attorney and partner with Abrams Garfinkel Margolis Bergson LLP in New York City. He represents various lenders, and says that when Hurricane Irene delayed closings, lenders were willing to extend the rate.
But for those with damaged homes, Sandy may have killed your refinance or purchase for now, Becker says.
"If something is damaged, it will have to be repaired or else the loan won't close," he says.
Buyers Under Contract
Buyers who are under contract to purchase a home in an area affected by the superstorm may also have trouble closing their loans even if the house didn't sustain major damage. That's especially true for Federal Housing Administration borrowers, because the FHA has strict inspection policies, Becker says.
A buyer who is under contract to buy a house that has been damaged by the superstorm can likely walk from the deal if the home can't be repaired by the closing date, Garfinkel says. It depends on how the contract was written and how badly the property was damaged, he says.
Whether you are a buyer, a seller or a refinancer with a pending closing, patience will be important in coming days and weeks, Becker says.
"It will be painful, but you need to be patient," he says.