Mortgage Rates Plummet as Debt Deal Sealed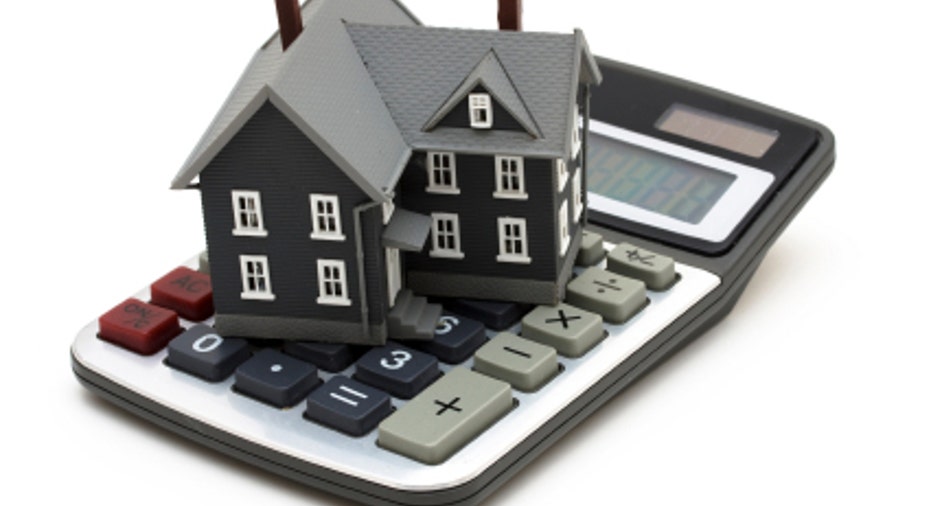 Mortgage rates plunged this week as the debt ceiling deal was overshadowed by fear of a second recession in the United States and the threat of another global financial crisis.
The benchmark 30-year fixed-rate mortgage fell 20 basis points this week, to 4.54%, according to the Bankrate.com national survey of large lenders. A basis point is one-hundredth of 1 percentage point. The mortgages in this week's survey had an average total of 0.39 discount and origination points. One year ago, the mortgage index was 4.66%; four weeks ago, it was 4.79%.
The benchmark 15-year fixed-rate mortgage fell 15 basis points, to 3.68%. The benchmark 5/1 adjustable-rate mortgage fell 11 basis points, to 3.23%.
This is the lowest rate on the 30-year fixed in more than eight months. In Bankrate's survey from Nov. 22, 2010, the 30-year fixed was 4.58%. Prior to that, on Nov. 3, 2010, the rate was 4.42%, which ties the record low in the nearly 26-year history of Bankrate's weekly mortgage rate survey, which was set two weeks prior, on Oct. 20, 2010.
Low rates surprise most
The sharp and rapid decline in rates surprised many mortgage experts. They expected rates to increase even after Congress reached a deal to cut spending and raise the debt ceiling.
"I don't think anyone foresaw the fact that we were going to get the (rate) improvements that we got this week," says Jim Sahnger, a mortgage planner for FBC Mortgage in Jupiter, Fla.
But thanks to bleak economic reports in the U.S. and the aggravating debt crisis in Europe, mortgage rates have been falling like a rock.
"Investors took a look at all of the insecurity that existed out there and they found safe haven in mortgage-backed securities and Treasuries," Sahnger says.
Bleak economic news
The gross domestic product, or GDP, estimates released by the U.S. Department of Commerce last week have helped fuel investors' insecurity, as the numbers show the U.S. economy is growing much more slowly than expected. The economy grew only 1.3% in the second quarter and 0.4% in the first quarter, according to the GDP report. That puts the estimated GDP growth for 2011 far from the 2.7% to 2.9% the Fed expects.
Recent data also show Americans cut back on purchasing major goods such as cars, furniture and appliances in June. Consumer spending for June dropped 0.2%.
Investors remain extremely concerned about the dire jobs market. Unemployment rates rose in more than 90% of U.S. cities in June. The national unemployment rate climbed to 9.2% in June, the highest level this year.
"It's all bad news right now," says Michael Becker, mortgage banker at WCS Funding Group in Lutherville, Md. "Everybody was focusing so much on the debt ceiling last week that economic reports were sort of brushed aside, but they have really impacted the market."
Stock market
The stock market is on its longest losing streak since the financial crisis of 2008. Stocks fell for eight consecutive days as of Wednesday as investors pulled their money out of the stock market. "Investors are either going to invest in stocks or bonds, and nobody wanted to put money on stocks," says Sahnger.
The flight to safety and the increased demand for Treasury bonds triggered a sharp drop in yields. When yields drop, mortgage rates normally follow the trend.
Good time to refinance
But the stock market may rebound at any time, and when that happens, rates will likely adjust, says Sahnger.
Borrowers who want to refinance should not take a chance, says David Kuiper, a mortgage planner at First Place Bank in Holland, Mich.
"In the borrowing environment, times couldn't be any better," Kuiper says.
Like many other mortgage professionals, he has alerted his clients of the near-record low rates. "Grab a low rate while you can," he says.