Mortgage Rates Fall to Yet Another Record Low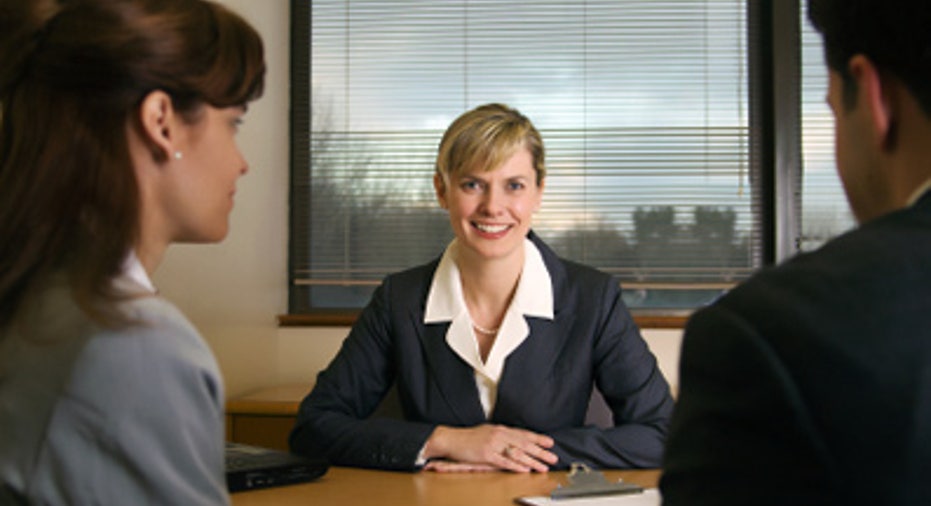 Mortgage rates fell, reaching another record low despite signs the U.S. economy is recovering. The stock market had rallied earlier this week, as investors became more confident, but the optimism was short-lived.
The benchmark 30-year fixed-rate mortgage fell 3 basis points this week, to 4.18%, according to the Bankrate.com national survey of large lenders. A basis point is one-hundredth of 1 percentage point. The mortgages in this week's survey had an average total of 0.34 discount and origination points. One year ago, the mortgage index was 4.94%; four weeks ago, it was 4.24%.
The benchmark 15-year fixed-rate mortgage fell 4 basis points, to 3.4%. The benchmark 5/1 adjustable-rate mortgage fell 1 basis point, to 3.19%, and the 30-year fixed-rate jumbo fell 2 basis points, to 4.62%.
This is the lowest level the 30-year fixed-rate mortgage has reached in the 26-year history of Bankrate's weekly survey. The previous record was 4.19% on Dec. 14. It's also a record low for the 15-year fixed; the previous record had been 3.42%, last reached Dec. 21. The 30-year fixed for jumbo loans, which has dropped for three consecutive weeks, also hit a new low of 4.62.
Positive Economic News Ignored
Some in the mortgage industry had expected rates to rise slightly after the Commerce Department reported Wednesday there was an uptick of 1.8% in orders to factories in November. That marks the highest increase in factory orders in four months, which signals a stronger economy.
The report injected some confidence in the stock market but not enough. Investors will continue to seek safer investments, including U.S. Treasuries and mortgage bonds, until they truly believe Europe will be able to work out its debt problems, says Michael Becker, a mortgage banker at WCS Funding in Baltimore.
"Yes, there are signs of a slightly stronger U.S. economy, but we still have to deal with the debt in Europe," Becker says. "It will take a while to work out these issues. I don't think rates are going to go up much anytime soon."
European leaders worked on a fiscal agreement in early December to help ease the crisis, but investors are not convinced and are waiting to see what comes out of a summit European leaders will hold Jan. 30.
Some Still Waiting for Low Rates
The euro crisis has helped keep rates low in the United States for months now, but some borrowers are still waiting for rates to drop further, Becker says.
"Everybody just wants the lowest rate possible, so I always hear, 'Do you think they are going to go lower?'" Becker says. "I don't see them dropping much more."
Rob Nunziata, president of FBC Mortgage in Orlando, says it seems almost impossible mortgage rates could drop lower this year, but "I didn't think we were going to see 30-year fixed (mortgages) under 4% last year," he says.
Even if rates drop slightly more, waiting is not worth the risk for certain borrowers, especially those who need the current rates to be able to qualify for a mortgage, says David Adamo, chief executive officer of Luxury Mortgage in Stamford, Conn.
"There are some borrowers that are very much on the line (in terms of monthly mortgage payments based on their income), and there is not a lot of flexibility in the guidelines," Adamo says.
In short, taking a chance could mean no mortgage at all for some borrowers, especially for homebuyers, he says.
Waiting List for the Real HARP
But some borrowers have no choice but to wait. They are homeowners eager to refinance under the revised Home Affordable Refinance Program, which allows borrowers to refinance even if they owe much more than their houses are worth.
The program has been in place for three years, but many couldn't benefit from it because the original HARP does not allow refinances for those who owe more than 125% of the value of their homes. The revised HARP, or HARP 2.0, removes that cap. The revisions were announced late last year, but lenders are waiting for Fannie Mae and Freddie Mac to update their automated underwriting systems to begin processing refinance applications using the revised guidelines. The updates are expected in March.
"I have a list of about 200 people who are waiting for HARP 2.0," Nunziata says. "Nobody that I know is offering the true HARP 2.0 yet. I think we'll start to see those in early March. Once that starts, we'll see an explosion of refi activity."