Mortgage Rates Fall in Time for HARP Revival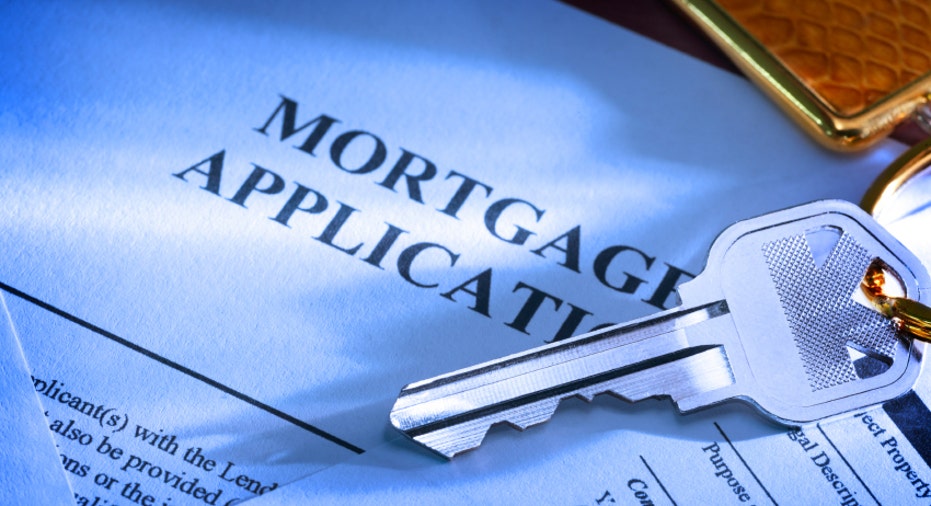 If you are one of the thousands of borrowers hoping mortgage rates stay frozen until you are able to refinance through the new HARP, here is good news: Mortgage rates dropped back to record lows this week. But you have about two more weeks to go. That's when lenders expect to get the green light to start processing refinance applications under the revamped version of the Home Affordable Refinance Program.
The long-awaited program will allow homeowners to refinance their mortgages regardless of how deeply underwater they are. At least, that's the theory. It remains to be seen if lenders will embrace the new rules of the program, dubbed HARP 2.0.
The benchmark 30-year fixed-rate mortgage fell to 4.1% from the previous week's 4.16%, according to the Bankrate.com national survey of large lenders. The mortgages in this week's survey had an average total of 0.39 discount and origination points. One year ago, the mortgage index was 5.03%; four weeks ago, it was 4.12%.
The benchmark 15-year fixed-rate mortgage fell to 3.35% from the previous week's 3.38%. The benchmark 5/1 adjustable-rate mortgage fell to 3.04% from the previous week's 3.12%.
This ties for the lowest rate the 30-year fixed has reached in the 26-year history of Bankrate's weekly rate survey. It was 4.1% in the Feb. 15 survey, too.
HARP 2.0 is Almost Here
The low rates and the buzz that lenders may soon start accepting refinance applications under the "real HARP" is attracting many underwater borrowers who are desperate to refinance but can't because they owe too much on their mortgages, says Rob Nunziata, president of FBC Mortgage in Orlando, Fla.
"We are taking reservations for HARP 2.0, so once it does come out they are going to be the first in line," says Nunziata, who has more than 400 "reservations" from homeowners who want to take advantage of the program.
Many of these borrowers have been anxiously waiting since October, when the revised HARP guidelines were announced. The changes went into effect in December, but lenders say they are waiting for Fannie Mae and Freddie Mac to update their automated underwriting systems with the new rules.
The U.S. Department of Housing and Urban Development says about 50,000 mortgages were refinanced under HARP since the new guidelines came out. But mortgage professionals say that figure includes only borrowers who owed less than 125% of the value of their homes. That cap is expected to be removed by March 19, they say.
"There is huge pent-up demand for HARP 2.0," says Dan Green, a loan officer at Waterstone Mortgage in Cincinnati. "The government is underestimating the demand for HARP 2.0. I can't tell you how many people have been sitting, waiting for this to happen. Hopefully the banks are prepared for it."
All that stifled demand means once the dam bursts, borrowers will experience delays when getting a mortgage, even if they don't use HARP.
Lenders already are swamped with mortgage applications, and they will remain busy.
Borrowers Rush to Beat Higher FHA Fees
Another factor that might attract a greater number of borrowers in coming weeks is a recent fee increase announcement by the Federal Housing Administration. Starting April 1, FHA loans will cost more because the FHA will increase its mortgage insurance premiums. The increase will affect monthly mortgage payments and the upfront fees on new FHA loans.
Michael Becker, a mortgage banker at WCS Funding in Baltimore, says he has been calling some of his clients to alert them of the upcoming increases. He says some borrowers want to get their loans in by the deadline to avoid the higher fees.
Borrowers who have to wait, especially those who plan to refinance under HARP 2.0, should start gathering documents and stand ready to apply as soon as the floodgate opens.
These are some basic documents borrowers will be asked to present when refinancing.
Basic mortgage documents
Two years of W-2 forms and tax returns.
Pay stubs for the past 30 days.
Two months' worth of bank statements.