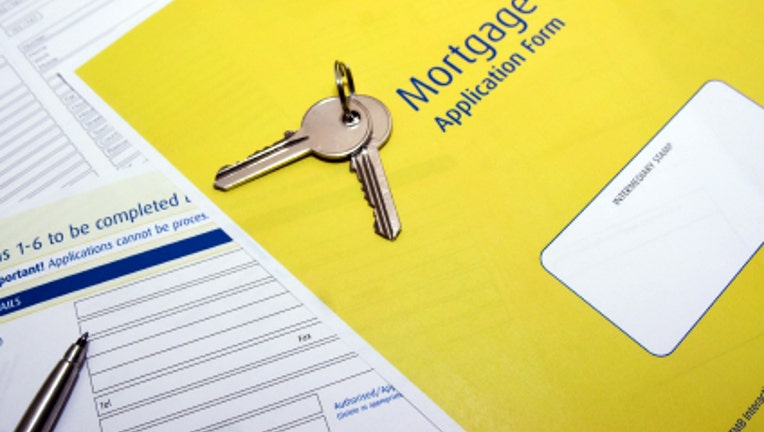 Introduction Panel Prediction Up Down Unchanged 20% 13% 67% Will rates rise or remain relatively unchanged? Experts and Bankrate analysts predict where mortgage rates are headed over the next week.
This week (Oct. 11-17), one-fifth of the panelists believe mortgage rates will rise over the next week or so, 13% think rates will fall, and 67% believe rates will remain relatively unchanged (plus or minus 2 basis points).
Click on the three tabs above to read the comments and rate predictions of mortgage experts and Bankrate analysts.
About the Bankrate.com Rate Trend Index Bankrate.com surveys experts in the mortgage field to see if they believe mortgage rates will rise, fall or remain relatively unchanged. The panel is comprised of mortgage bankers, mortgage brokers and other industry experts who provide residential first mortgages to consumers. Results from Bankrate.com's Mortgage Rate Trend Index will be released each Thursday.
Up 20%
Greg McBride, CFA Senior financial analyst, Bankrate.com The better-than-expected jobs report drives mortgage rates off the lows.
Jeff TuffordJeff Tufford Mortgage consultant, Monarch Consulting, Grand Blanc, Mich. They will rise.
Down 13%
Dan Green Waterstone Mortgage, author of TheMortgageReports.com, Cincinnati Don't fight the Fed. QE3 (the third round of quantitative easing) for the win. Mitch OhlbaumMitch Ohlbaum Vice president of business development, Mortgage Capital Associates, Los Angeles The 10-year (Treasury note) is currently trading at 1.699%, which is down slightly from the past few days. The unemployment news Friday gave the stock market a big bump, but bonds took a beating, driving rates up slightly. As I mentioned last week, the market is hungry for any good news about the economy and will latch on to it, even if only temporarily. News out of Europe will continue to drag rates back down. Short of any big economic news, the bond market will be waiting to see who the U.S. elects as its next leader.
Unchanged 67%
Michael Becker Mortgage banker, WCS Funding Group, Lutherville, Md. Mortgage rates have climbed from their historic lows over the last week. A lower-than-expected unemployment rate in the U.S. and a lack of bad news out of Europe were the catalysts for the slight rise in rates. Looking forward, QE3 (the third round of quantitative easing) and weaker third-quarter earnings keep bond yields and mortgage rates from rising. But it's also hard to see them dropping from current low levels. I expect mortgage rates to hold steady in the coming week.
Polyana da CostaPolyana da Costa Senior mortgage reporter, Bankrate.com I think rates will remain somewhat stable until the election.
Barry HabibBarry Habib CEO, Mortgage Market Guide, Holmdel, N.J. Sideways to slightly lower rates ahead.
David KuiperDavid Kuiper Mortgage planner, First Place Bank, Holland, Mich. Interest rates remain near all-time low levels currently. However, we have definitely seen some intraday volatility, which when combined with a little weakness in the trading of mortgage-backed securities, additional fees being placed on lenders and lenders being at (or beyond!) capacity at present, rates have ticked up ever so slightly from their all-time lows seen last week. The prudent thing to do would be to lock at these levels, knowing that you're securing incredible financing, and not trying to time the market or second-guess your decision.
Dick LepreDick Lepre Senior loan officer, RPM Mortgage, San Francisco Last week's schizophrenic Bureau of Labor Statistics reports, with the establishment showing fewer added jobs (114,000) than necessary to keep pace with population growth and the household survey showing 873,000 more people working, was a real head scratcher. This report simply shows that this method of having two data sources is going to occasionally present us with funky data. Interest rates are pulled by two opposing forces: concern about worldwide recession and the underlying belief that yields are ridiculously low, and holders of fixed-income securities will eventually take a beating.
Holden LewisHolden Lewis Assistant managing editor, Bankrate.com The Federal Reserve wants mortgage rates to remain within a certain range. Rates are in that range now.
Bob MoultonBob Moulton President, Americana Mortgage Group, Manhasset, N.Y. Rates are stable right now.
Joe NunziataJoe Nunziata Chairman and co-CEO, FBC Mortgage, Orlando, Fla. Based on recent movements in the mortgage bond markets, we believe rates will remain stable to rather unchanged in the coming week.
Jim SahngerJim Sahnger Mortgage consultant, Palm Beach Financial Network, Stuart, Fla. Rates continue to stay favorable and essentially range-bound.