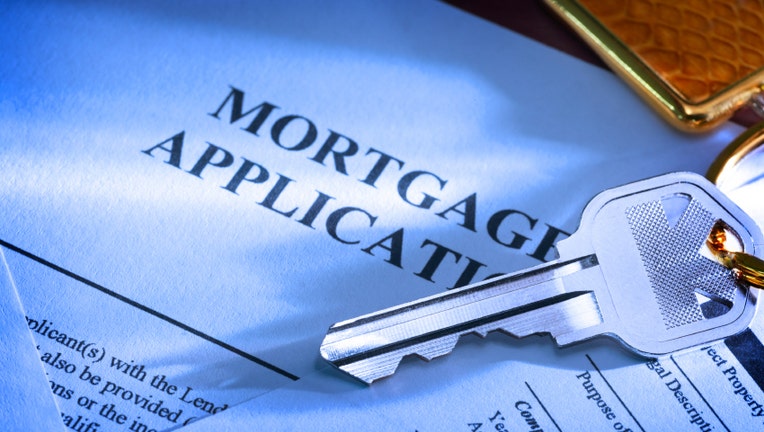 Introduction
Will rates rise or remain relatively unchanged? Experts and Bankrate analysts predict where mortgage rates are headed over the next week.
This week (Jan. 10-16), 8% of the panelists believe mortgage rates will rise over the next week or so, 25% think rates will fall, and 67% believe rates will remain relatively unchanged (plus or minus 2 basis points).
Click on the three tabs above to read the comments and rate predictions of mortgage experts and Bankrate analysts.
About the Bankrate.com Rate Trend Index Bankrate.com surveys experts in the mortgage field to see if they believe mortgage rates will rise, fall or remain relatively unchanged. The panel is comprised of mortgage bankers, mortgage brokers and other industry experts who provide residential first mortgages to consumers. Results from Bankrate.com's Mortgage Rate Trend Index will be released each Thursday.
Up 8%   Of the experts who voted "Up" this week, none wrote comments.
Down 25%
Michael Becker
Mortgage banker, WCS Funding Group, Lutherville, Md. Last week, we saw the bond markets get spooked by the minutes of the Federal Reserve's last meeting. Many market participants took the minutes to mean the Fed will be ending the latest round of quantitative easing sooner than expected, and that caused a rise in bond yields and mortgage rates. Friday's nonfarm payroll report showed that the unemployment rate remains stubbornly high, so I don't think the Fed will be tightening anytime soon. That realization, along with concern over the fight to raise the debt ceiling and what looks to be a mediocre earnings season, will help keep bond yields and interest rates low. Mortgage rates drop in the coming week.
Barry Habib Vice president and chief market strategist, Residential Finance Corporation, Marlboro, N.J. Lower rates as stocks struggle.
Dick Lepre Senior loan officer, RPM Mortgage, San Francisco The techs are tough to call this week. The daily appears to be starting a bullish cycle (higher prices, lower yields), but gains will be limited by the bearish weekly. The long term (next 14-16 months) picture calls for higher yields.
Unchanged 67%
Polyana da Costa Senior mortgage reporter, Bankrate.com I think rates will remain stable until investors turn their attention to the next fiscal crisis.
David Kuiper Mortgage planner, First Place Bank, Holland, Mich. We've seen a little volatility in mortgage interest rates and they are currently off their lows that we experienced for quite some time. Some hints from Federal Reserve members that continued support of the economy by the Fed (quantitative easing) may not last as long as initially communicated. Bonds sold off on this news and are attempting to claw their way back. This is a great reminder not to become complacent and that the prudent thing to do is take advantage of rates at this level while we can. Consult your local mortgage professional to see how you can take advantage of this historic opportunity for cheap money, whether you're looking to buy, build or refinance your home.
Holden Lewis Assistant managing editor, Bankrate.com Mortgage bond yields haven't moved much in the last few weeks, an indication that the Federal Reserve is successfully keeping mortgage rates within a small range. Greg McBrideGreg McBride, CFA Senior financial analyst, Bankrate.com Expect rates to hold until nervousness about the upcoming debt ceiling debate takes hold of financial markets.
Bob Moulton President, Americana Mortgage Group, Manhasset, N.Y. Rates are flat.
John WalshJohn Walsh President, Total Mortgage Services, Milford, Conn. After Congress passed and President Barack Obama signed what amounts to half a deal to avoid the "fiscal cliff," analysts and investors are somewhat at a loss as to the impact on the economy. Frankly, until the spending cuts that are necessary to secure our nation's fiscal situation are dealt with, we will likely stay in a very slowly improving economy. In such an environment, rates will likely remain close to current levels.