Mortgage Charges Cripple BofA's 2Q; Suffers Worst Loss Ever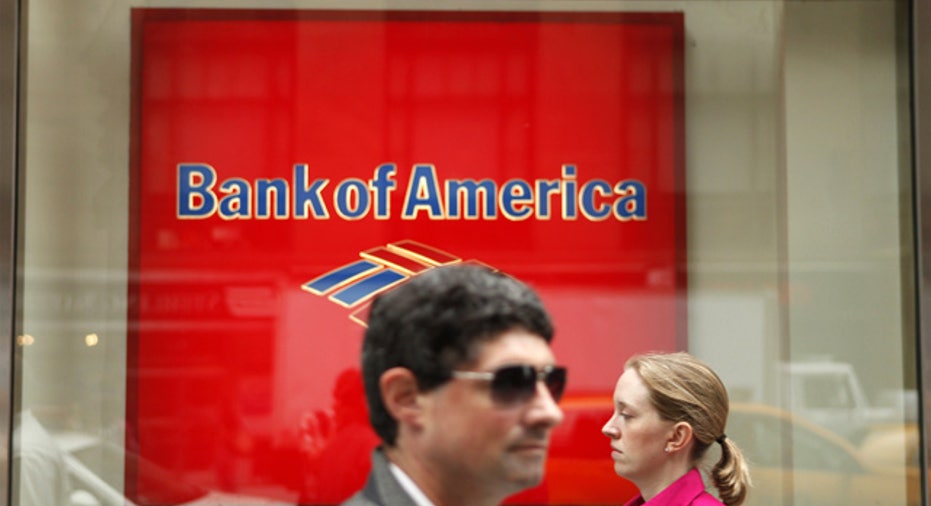 Slammed by turmoil on the mortgage front, Bank of America (NYSE:BAC) suffered a second- quarter loss of $8.8 billion, marking the worst-ever quarter for the nations largest bank.
The heavy red ink stems from an $8.5 billion settlement announced earlier this summer between BofA and investors who lost money on mortgage-backed securities bought before the housing market imploded.
Combined with other mortgage losses, BofAs results were hit by a whopping $20.7 billion of pre-tax charges.
BofA, which has now posted losses in three of its last four quarters, said it lost $8.83 billion, or 90 cents a share, last quarter, compared with a profit of $3.1 billion, or 27 cents a share, a year earlier.
The $8.83 billion was good for the banks steepest quarterly loss in its history, Reuters reported. However, analysts had been calling for the loss of 90 cents a share.
Excluding one-time items, the bank earned $3.7 billion, or 33 cents a share.
Revenue tumbled 54% to $13.24 billion, but managed to surpass the Streets view of $12.34 billion.
Obviously, the solid performance in our underlying businesses continues to be clouded by the costs we are absorbing from our legacy mortgage issues," CEO Brian Moynihan said in a statement. We intend to continue our efforts to put the mortgage uncertainty behind us, build capital through the strength of the franchise, and deliver the returns for shareholders that we owe them.
Like many of its peers, BofAs results show improving credit conditions. The banks credit-loss provisions tumbled to $3.3 billion, down from $8.11 billion a year earlier and $3.81 billion the previous quarter.
Profits at BofAs credit-card business surged to $2.04 billion, up nearly threefold.
BofA said its total average deposit balances increased 4% to $44 billion.
The bank also reported $1.6 billion in second-quarter investment banking fees, excluding self-led deals, marking a new high water mark since the acquisition of Merrill Lynch.
Shares of BofA slipped just 0.2% to $9.70 ahead of Tuesdays open. The bar had been set pretty low as its stock has tumbled more than 27% year-to-date.
Also on Tuesday, rival Goldman Sachs (NYSE:GS) reported weaker-than-expected results, while Wells Fargos (NYSE:WFC) results beat the Street.