Morgan Stanley Throws Financial Advice to Future Super Bowlers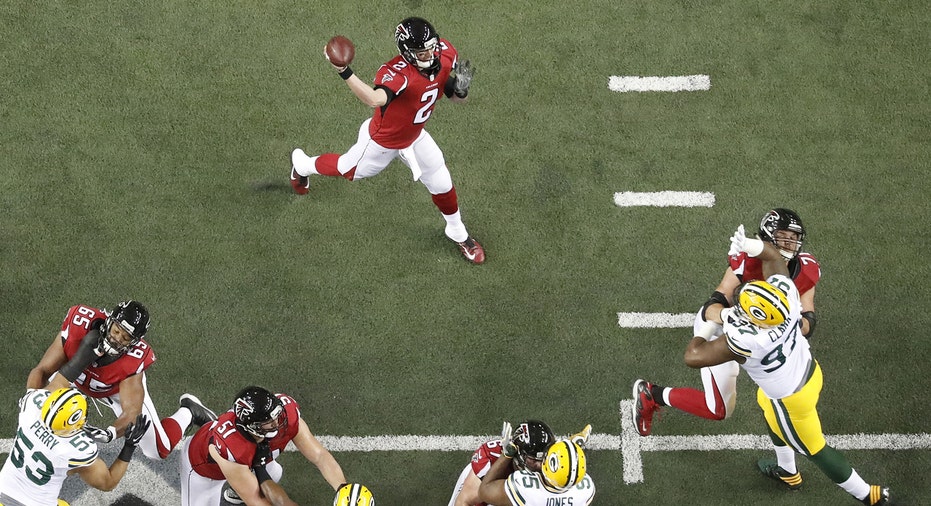 Ahead of Sunday's big game, future NFL stars got a lesson in money matters from Morgan Stanley (NYSE:MS), as the investment firm helps athletes prepare for a career in pro football.
Drew Hawkins, managing director and head of Morgan Stanley's Global Sports & Entertainment unit, teamed up with former NFL linebacker Bart Scott to lead financial education programs at the recent Senior Bowl, a showcase for NFL Draft prospects.
An NFL career brings a new set of challenges on and off the field. The NFL Players Association says the average football career lasts just 3.3 years, and according to the National Bureau of Economic Research, 16% of pro football players declare bankruptcy within 12 years of retirement. Hawkins wants to reverse that trend.
"For guys who are about to go pro, it's all about creating a team around you," Hawkins told FOX Business. "In the same way coaches select the best players for their team, players need to select a qualified CPA, attorney and advisor. We want to help them get the right people surrounding them."
At the Senior Bowl, Hawkins and Scott also warned young athletes about some of the pitfalls that come with earning NFL money.
"We have an exercise where we role play having a family member ask for money. Bart asked, 'How many of you have already received a call?' About 85% of them raised their hands," Hawkins said.
Morgan Stanley Global Sports & Entertainment, which formed partnerships with multiple NFL teams, manages $35 billion in assets and has more than 80 dedicated financial advisors. Scott and Antoine Walker, the former NBA star who went from $108 million in earnings to bankruptcy, work with the wealth-management firm on financial education for athletes.
The NFL stands out among the four major U.S. sports leagues. NFL players earn an average of $2.1 million, according to Forbes. That's less than what players earn in the NBA, MLB and NHL, and the money isn't guaranteed if a player is cut from the 53-man roster.
Morgan Stanley advises pro football players, especially those who are just turning pro, to tuck away a sizable portion of their earnings. It's OK to spend some money early, but players should be focused on their savings and retirement accounts from the start.
"Along with being an NFL player, you're moving into being CEO of You, Inc.," said Hawkins. "The more you can get your financial affairs in order ahead of time, the better. We really impart upon them getting this done right now."
For rookies and veterans, Super Bowl LI is a game-changing event in their careers. Sunday's big game also brings a new influx of cash. Players on the winning team will earn $107,000 each this season, bringing their total playoff shares to $183,000. The runner-up will get $53,000 per player.
Players should use the money to prepare for the offseason and beyond, Hawkins said.
"You can be smart with that money. My message would be, do something for yourself and your family to recognize a great accomplishment, but recognize that your time is not guaranteed. The rest of that money should go into your portfolio or retirement account," he added.