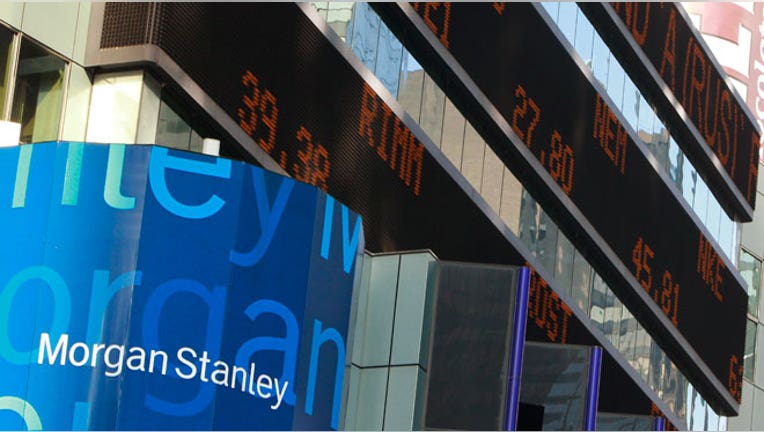 Morgan Stanley (NYSE:MS) swung to a third-quarter loss on Thursday due to debt-valuation charges, but the Wall Street firm's adjusted-earnings surpassed expectations.
Shares of the New York-based investment bank rose more than 1% in premarket trading in response to the results.
Morgan Stanley said it lost $1.02 billion last quarter, compared with a profit of $2.2 billion the year before. On a per-share basis, the company reported a loss of 55 cents, compared with a profit of $1.15 a year earlier.
Excluding the impact of its fluctuating debt valuation, Morgan earned 28 cents a share ago, besting forecasts from analysts by four cents.
Revenue slumped 46% to $5.29 billion, but that figure takes into account $2.3 billion from tightening credit spreads. Excluding the debt valuation changes, revenue increased 18% to $7.55 billion. Analysts had been calling for revenue of $6.36 billion.
"Our third quarter results show a balanced, strategically focused franchise that has attained stronger revenues and executed on key goals," CEO James Gorman said in a statement. "I am confident in our potential to enhance profitability and increase value for our shareholders in the quarters ahead."
Morgan Stanley said its institutional securities division grew revenue to $3.6 billion from $3 billion the year before when the debt charges are excluded. The increase was driven by sales and trading revenue in fixed income and commodities, which rose to $1.5 billion from $1.1 billion.
Global wealth management increased quarterly revenue to $3.3 billion from $3.2 billion. Asset management fee revenue grew 3% year-over-year to $1.8 billion. Morgan's asset management unit logged revenue of $631 million from $205 million.
Shares of Morgan Stanley gained 1.35% to $18.74 ahead of the opening bell, putting them on pace to tack on to their 2012 rally of about 22%. By comparison, Goldman Sachs (NYSE:GS), which reported results earlier this week, has seen its shares soar almost 40%.