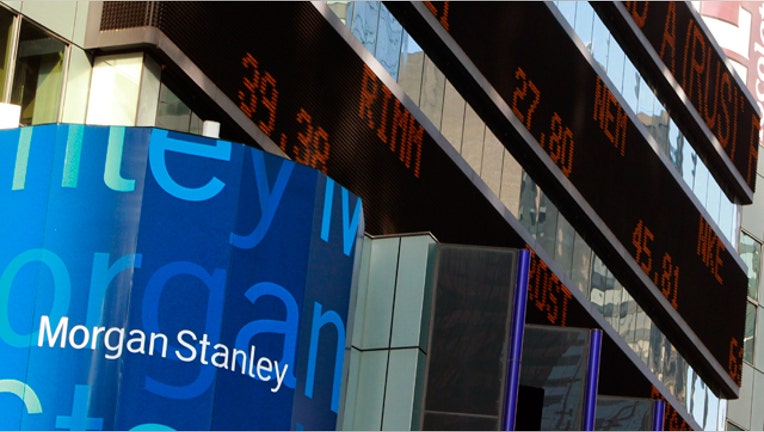 Morgan Stanley's (NYSE:MS) apparent coup in landing the coveted lead underwriting position in Facebook's IPO underscores the Wall Street firm's growing prowess in the IPO market, especially in the Internet world.
The rivalry between Morgan and archrival Goldman Sachs (NYSE:GS) has always been intense as the two companies fight over a bigger piece of the lucrative fees generated by IPOs. But as trading revenues slump due to market turbulence and a flurry of high-profile Internet companies have gone public, that rivalry has intensified.
Goldman fought hard for the Facebook IPO, securing the rights to lead a $1.5 billion private offering last year that some believed put it in prime position to be the lead frontrunner of this   year's highly-anticipated IPO. However, Goldman had to restructure that deal to prevent running afoul of regulatory rules, perhaps hurting its chances in the subsequent IPO.
Goldman reportedly went so far as to have CEO Lloyd Blankfein woo at least one of  Facebook's board directors.
But Morgan Stanley appears to have beat out Goldman for the "lead left" position on the Facebook offering, which is expected to raise a whopping $10 billion, The Wall Street Journal reported Friday afternoon.
The news helped lift shares of both Morgan and Goldman to session highs as shareholders cheer the extra tens of millions of dollars in fees the IPO will likely generate.
The Facebook IPO is expected to give the social-networking giant a valuation of between $75 billion and $100 billion. Silicon Valley is hoping the huge offering will also renew interest in Internet stocks after the lukewarm response to several recent IPOs, including online game maker Zynga (NASDAQ:ZNGA).
Morgan seems to have a particular knack for landing big Internet IPOs, leading $7.14 billion of these offerings last year -- more than any other Wall Street firm, according to Dealogic.
This included the debuts of LinkedIn (NYSE:LNKD), Pandora Media (NYSE:PM) and Zynga, which makes Farmville and Words With Friends.
By comparison, Goldman led $5.36 billion of Internet IPOs, including Bankrate's (NYSE:RATE) $345 million offering in November.
The two firms co-led, along with Deutsche Bank (NYSE:DB), the year's largest Internet IPO: Japanese online game maker Yandex, which raised $1.44 billion in May.
While Goldman was still No. 1 among all Wall Street firms in overall IPOs, that lead is narrow.
According to Dealogic, Goldman was the lead bookrunner for IPOs that raised a total of $45.91 billion last year, narrowly trumping Morgan Stanley, which led $43.98 billion in offerings.
Morgan Stanley led 67 IPOs raising an average of $656 million, compared with Goldman's 54 offerings that raised $850 million on average, Dealogic said.
Morgan Stanley also took the pole position in the year's largest IPO: mining and commodities trading firm Glencore International's $10.05 billion offering in May.