Morgan Stanley Passes Goldman Sachs in Risk Management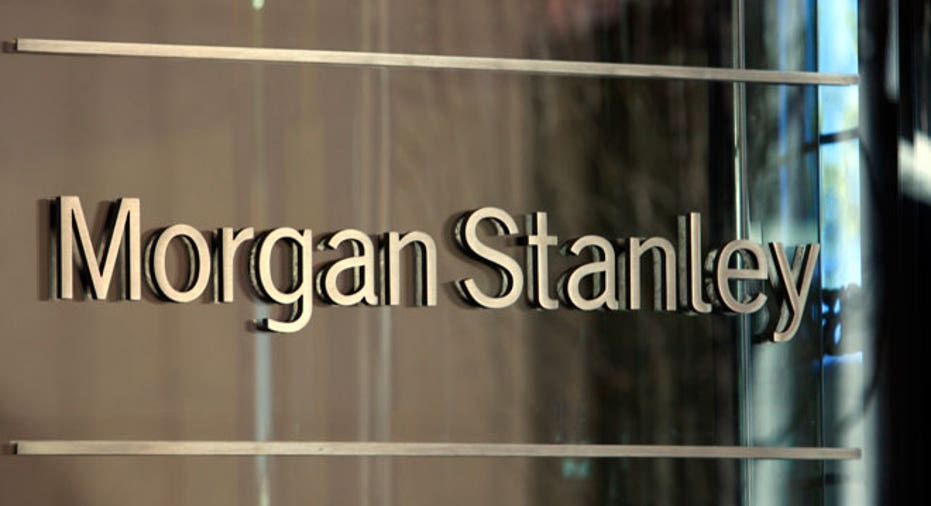 Morgan Stanley (NYSE:MS) has quietly surpassed its archrival Goldman Sachs (NYSE:GS) in a key measurement of how the firms manage risk, raising questions about whether Goldman's business model needs to change in order to reflect the current regulatory environment, FOX Business has learned.
For the first time since the financial crisis of 2008, the cost of buying a so-called credit default swap, or insurance policy on Morgan Stanley's debt, has fallen below that of Goldman Sachs, traders tell the FOX Business Network.
Traders and analysts say the move is an indication that investors have more confidence in the risk management expertise of Morgan Stanley's chief executive James Gorman over Lloyd Blankfein, his counterpart at Goldman Sachs and long considered among Wall Street's best risk managers. Since taking over as Morgan's chief executive in 2010, Gorman has moved the firm away from risk-taking such as trading, and emphasized advice through Morgan's retail brokerage arm and its investment bank -- both of which have propelled the firm's earnings over Goldman's in the third quarter.
And investors have taken note. "In the past couple of weeks it is apparent that investors have decided that Gorman's approach to the business is better than Blankfein's," said analyst Dock Bove of Rafferty Capital.  Bove said Morgan is being viewed by investors as a "wealth management company" with less risk and less volatility in its stock price, and "wealth management is currently seen as superior to being a very strong trader."
But the pricing of Morgan's credit default swaps also indicates that investors may be growing sour of Goldman's business model in the wake of post-financial crisis reforms, such as the Dodd-Frank regulatory act, which penalizes banks for taking risks in various markets through mandating higher capital requirements. One aspect of Dodd Frank, for example, forbids banks from trading other than to facilitate the trades of its customers.
Goldman under Blankfein has been regarded as Wall Street's biggest trading outfit and premier risk manager, but according to the trading of its credit default swaps, it has clearly lost ground in that regard to Morgan in recent months.
For example, during the 2008 financial crisis, Morgan's credit default swaps traded more than twice as high as Goldman's, meaning that investors were buying insurance on Morgan debt and betting the firm had a much greater chance of default than Goldman.
Since that time, the price of Morgan's credit default swaps has fallen 91%, compared to just 76% for Goldman. In fact, for much of this week the price of Morgan Stanley's swaps has fallen below the price of Goldman's, though traders said earlier Thursday afternoon that both had been trading at relatively the same levels.
Still, the trading of both companies' credit default swaps has been startling for people inside the firms and for investors. "One of my biggest clients who is a major investor in financial stocks told me the theory is now that Morgan under Gorman has become a better credit than Goldman," said one trader.
A spokesman for Morgan Stanley had no comment; a spokesman for Goldman didn't return a call for comment.
Last Friday. Morgan Stanley reported strong earnings based largely on revenues from its brokerage unit -- the largest on Wall Street, while Goldman Sachs disappointed investors. Shares of Goldman fell on the news, while Morgan's stock rose more than 2.5%.
Gorman was to have particularly relished the opportunity to outshine Goldman after many analysts had questioned his business model that sought to reduce Morgan's risk profile.
"We like Gorman, we like what he is doing at Morgan Stanley," one Wall Street analyst told FOX Business. "What's going on now reflects more confidence in the firm's execution, and Morgan is executing by reducing its risk profile and managing its risk better."