More Than $1M Stolen From Android Users in 2011, Threats to Increase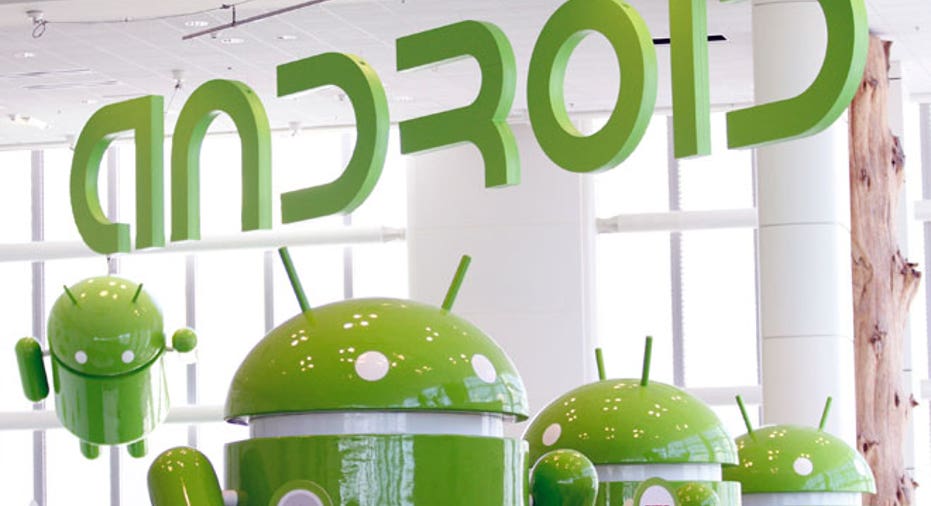 The Carrier IQ scandal has shifted attention from malicious mobile threats to carrier-sourced spyware over the past month, but a new report suggests the threat of more serious mobile malware continues to intensify.
More than $1 million was stolen from Android smartphones alone in 2011 according to Lookout Security Mobile, which pulled data from more than a million apps and 15 million handsets around the world to compile its 2012 Mobile Threat Predictions report.
The likelihood of an Android user encountering malware grew from 1% to 4% in 2011, and Lookout expects the trend to continue in 2012. Read on for more.
See more tech stories on the FOX Business Technology homepage.
"2011 was a watershed year in terms of the types threats we saw emerging," Lookout co-founder and CTO Kevin Mahaffey said in a statement. "Threats had greater sophistication and were deployed using more innovative and efficient distribution methods. In 2012, we expect to see the mobile malware business turn profitable. What took 15 years on the PC platform has only taken the mobile ecosystem two years."
The firm highlights mobile pickpocketing — malware that steals money by making unauthorized use of carrier billing features — mobile botnets and browser attacks as specific threats that will intensify in 2012.
Android users in particular now have a 36% chance globally of clicking an unsafe link, and those odds increase to 40% in the U.S. according to Lookout.
This content was originally published on BGR.com
More news from BGR: - TeleNav announces free HTML5-based turn-by-turn GPS navigation service - Nokia re-enters U.S. market: $50 Lumia 710 for T-Mobile launches January 11th - Nokia again rumored to sell smartphone business to Microsoft