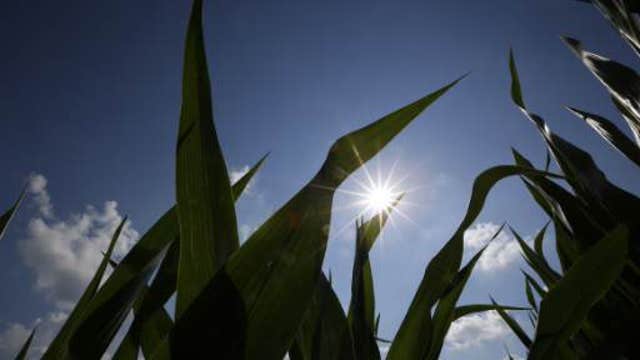 When it comes to planting major crops like corn, farmers aren't just throwing seeds in the ground and hoping for the best.
In this edition of Conference Room, Nutech Seed district managers Jack Powers and Lance Blythe join FBN's Jeff Flock, along with farmer Clayton Casteel, to discuss the more sophisticated approach favored by today's farmers.
"I got started in the late 70s – I dealt with antique tractors compared to what the guys have to do today," says Powers. "Everything is technology, from the seed that's developed to how the farmers plant the seed."
In order to ensure that farmers have a successful harvest every year, no matter the weather conditions, Blythe says Nutech Seed takes pains to develop and test seeds that take stressful conditions in stride.
"It utilizes the water a lot better through the plant," he explains.
Casteel, a grain and livestock farmer, says he takes a scientific approach to his farm, by grid-mapping and testing the fertility of the soil. He's also rigorous when it comes to choosing the right seeds for his crops, testing 23 varieties last year to see which fared best.
"Nutech wants to bring the best genetics and hybrids to the farmers so they can perform," says Powers. He says testing multiple varieties, as Casteel did, helps farmers spread their risk.
"When you put that seed in the ground in April, you just don't know what it's going to do," says Powers.