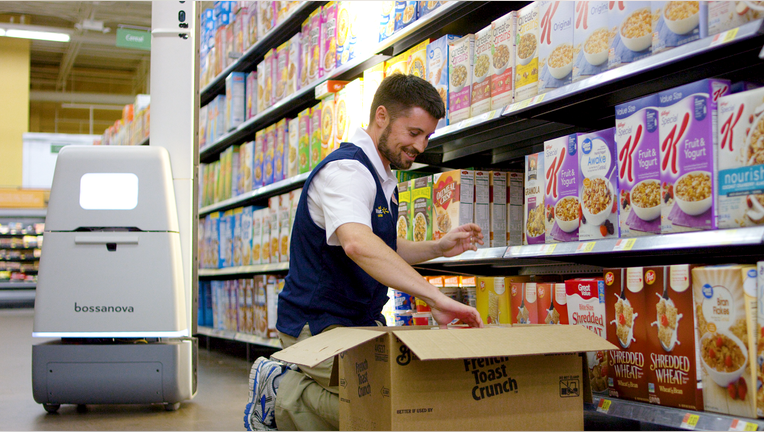 It's not just Walmart (NYSE:WMT) adding robots to its roster; other retailers are planning to do the same.
San Francisco-based Bossa Nova Robotics said its new autonomous service robots that are currently only in select Walmart stores throughout the country, will be making its way to other retailers soon.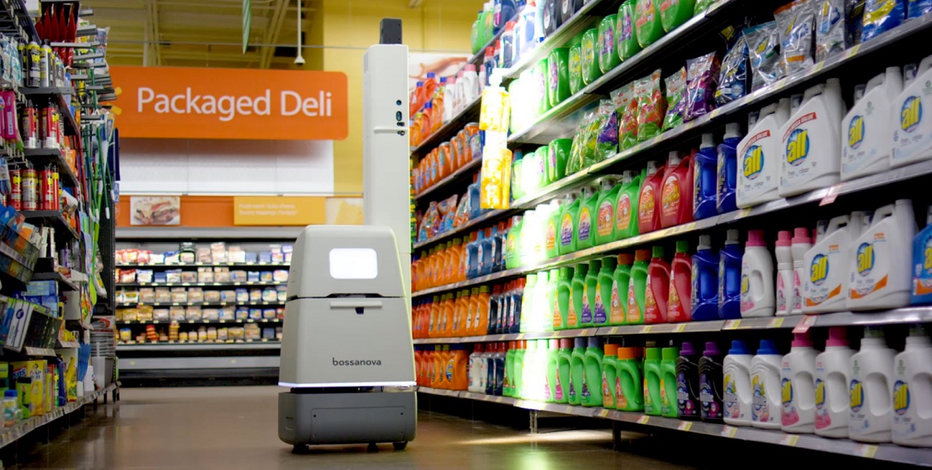 "We work with five different retailers today but Walmart is the first to go public. As you can imagine there are a lot of things that need to be worked out until a [retailer] wants to go public with a robot roaming around their stores while people are shopping," Martin Hitch, chief business officer at Bossa Nova, tells FOX Business.
Last month, Walmart announced that it is testing out the company's shelf-scanning robots in 50 of its locations in states like Arkansas, Pennsylvania and California. The retailer stressed that the robots are there to supplement humans, not replace them. The robots' main role is to count inventory on shelves and help workers fill empty product areas quickly.
Hitch adds that other retailers should be announcing plans to add these types of robots to their aisles within the next three to six months.
"Walmart is just [more] ahead of the curve than everyone else," he says. "I was just at an event in El Paso [at Walmart], where we engaged with the local community. There are now seven stores with robots in the El Paso region. And, they are expanding out every week by adding more stores."
Bossa Nova announced earlier this week that it has raised an additional $17.5 million Series B led by Paxion with other investors including Intel Capital, WRV Capital and Lucas Ventures Group, bringing its total funding to $41.7 million. The cash, says Hitch, will be used to recruit new talent.
"We play in a really competitive space in regards to talent acquisition," he says. "And, the other piece of it will be used on artificial intelligence, which is how we derive all the data that the robot captures."
Michael Marks, partner at Paxion and Bossa Nova board member, said he invested in the company because it's solving a hard inventory problem that "costs retailers billions of dollars every year."
"The company has developed a unique set of algorithms and proprietary technologies that give them a strong lead in autonomous robotics and retail data analytics," Marks added.
Bossa Nova was founded in 2005.