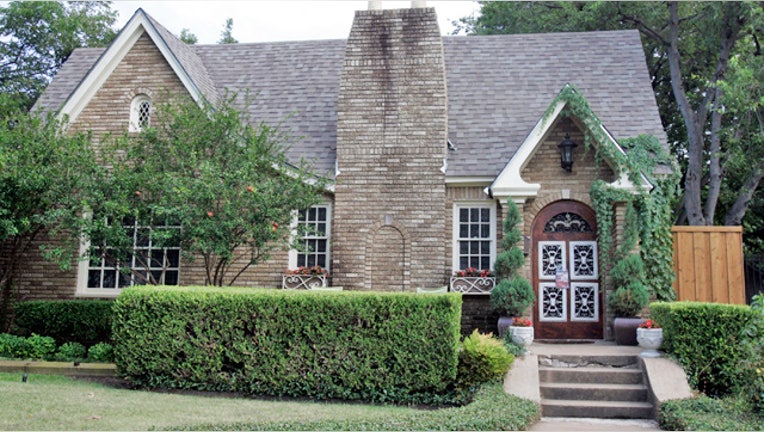 For the last few years, it has been a buyer's market. Low interest rates and home prices gave buyers the undeniable advantage. Sellers on the other hand, struggled to get top dollar for their non-distressed homes, often selling at a loss or having their homes sit on the markets for months and months.
Frustrated by the slow and sometimes unfruitful process of selling their homes the traditional way, more homeowners have taken to selling their homes in a rather unconventional way: at auction.
Why sellers choose auctions
"We launched a special individual home sellers division in January 2012 because of the growing interest among sellers in the auction method," says Fontana Fitzwilson, executive vice president of Williams, Williams and McKissick, a real estate auction company in Tulsa, Okla. "The number one reason sellers like auctions is that they offer a time-definite method of sale."
Read: Is it time to take your home sale online?
In addition to appealing to homeowners who need to sell by a specific date, Fitzwilson says auctions also appeal to out-of-state family members who have inherited homes.
Stephen Karbelk, co-chairman and founder of AmeriBid, another real estate auction company in Tulsa, Okla., says the rising number of individual auction sales is also a function of financially savvy sellers.
"Sophisticated sellers understand the cost of carrying a property," says Karbelk. "Auction marketing offers a way to get your home in front of more people and forces people to make a bid by a certain date."
And it's not just distressed properties that are selling at auctions these days. Jennifer Leuer, senior vice president of Auction.com in Irvine, Calif., says non-distressed property auctions have become more popular this year because sellers like the transparency of the process.
"Sellers know they're getting preapproved buyers and non-contingent contracts," she says. "They also know they're getting the true market value for their property."
Auction.com recently started a residential auction division that sold $47 million in individual seller auctions between Jan. 1 and Dec. 1, 2012.
All property types sell at auctions
Auctions have become more popular across all types of markets and price ranges.
"In some markets, individual auctions are mostly a way to sell a unique property that needs to be showcased," says Karbelk.
Leuer says that while her company has recently focused on high-end properties, auctions run the gamut from small, single-family homes in rural areas to condos in big cities
"Auctions are a time-honored way to sell something when it's hard to evaluate the value," says Leuer. "We definitely see them at both ends of the home value spectrum, including in areas with low inventory."
6 advantages to selling at an auction
There are a few distinct advantages for homeowners who decide to sell at auction:
No. 1: Qualified borrowers: Auction buyers need to be prepared to pay cash or have confirmed financing prior to the auction. "You need a mortgage preapproval with a lender who can perform within the limited timeframe between the auction and the closing date," says Karbelk.
No. 2: Serious buyers with serious offers: Buyers have plenty of opportunity to do their due diligence on your property well before auction day. Since auction companies post extensive information about properties 30 to 45 days prior to the auction date, and typically hold several open houses and even allow you to schedule a private visit and bring your own home inspector, sellers know they're getting serious buyers with serious offers on auction day. Most auction companies hold a live auction and an online auction simultaneously.
No. 3: Fast closings: Buyers are typically required to close within 30 to 45 days after the auction sale.
"Sellers understand that while they own the property, they need to keep making tax payments, insurance payments, utility payments and mortgage payments," says Fitzwilson. "A quick closing stops those payments."
No. 4: No appraisal issues: Since the buyer and seller have agreed to the price at an auction without negotiations, appraisers typically agree that the final price is the fair market value on that day and at that time.
"An appraiser will usually appraise an auctioned property at or above the final bid, so that's clearly the fair market value," says Karbelk.
No. 5: Lower real estate commissions: Most auction companies charge a "buyer's premium" of 5 to 10% of the final price of the home, says Leuer. This premium goes to the auction company to pay for marketing and other expenses. The seller will usually pay a small commission to the buyer's agent if there is one, but many auction buyers do not work with a Realtor.
No. 6: No contingencies: Your home will be sold "as is, where is," so you won't be expected to paint your walls or fix a leaky faucet before the closing.
Auctions aren't for everyone
While enlisting a real estate agent and selling the traditional way could mean that your home could sit on the market for months, it can open your home up to a wider pool of buyers if you engage in open houses and individual showings.
Often, sellers want complete control over the price they get for their home rather than leaving it up to an auction. Some sellers may prefer to see what buyers will offer for their home before deciding to sell at all, so a traditional sales method could be better than committing to an auction.
The original article can be found at HSH.com:More homeowners take to selling at auctions