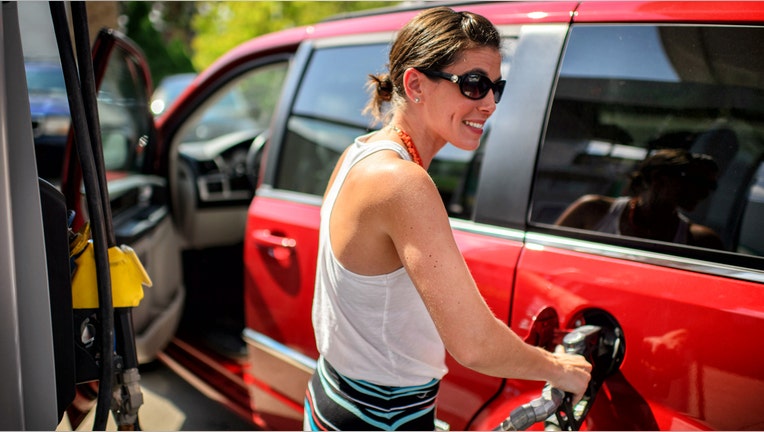 Swelling oil supplies have pushed gasoline prices below the $2 milestone in a growing number of states, and more relief at the pump is on the horizon.
The U.S. average for a gallon of regular gasoline was approximately $2.30 on Friday, close to a six-cent discount compared to a week ago and down $1.06 since the same day last year.
According to GasBuddy.com, 29 states have at least one gas station where consumers will pay $1.99 a gallon or less. In mid-August, gas stations were charging under $2 a gallon in just five states.
Mississippi, Alabama and South Carolina are averaging less than $2 a gallon, and Louisiana is right on their heels with a statewide average of exactly two bucks.
Across the country, sub-$2 gas prices can be found at 22% of all stations, mostly in the mid-Atlantic, southeast and Gulf Coast regions.
Drivers can expect to pay steeper discounts on gasoline as the year comes to a close, although another 50-cent decline is unlikely. The national average peaked this year at $2.80 a gallon.
Patrick DeHaan, senior petroleum analyst at GasBuddy, said volatility in oil prices has caused the gasoline's retreat to decelerate. On Friday, Nymex WTI futures fell to $45.17 a barrel after hitting $47 earlier.
Oil's slump began a year ago when concerns over a supply glut put heavy downward pressure on the market. Prices have fallen more than 50% compared to a high point of around $108 a barrel in June 2014, and gasoline followed suit with the national average dropping as low as $2.02 a gallon.
GasBuddy believes the current downslide for gasoline will bring the average to less than $2 a gallon by December.
"Oil at $45 is unjustifiably high," DeHaan said. "I think it could bottom out in the low-$30s, which would equate to an average of under $2 a gallon."
DeHaan added that price declines could slow in the coming weeks before picking up again in November and December, after refineries have switched to winter-blend gasoline.