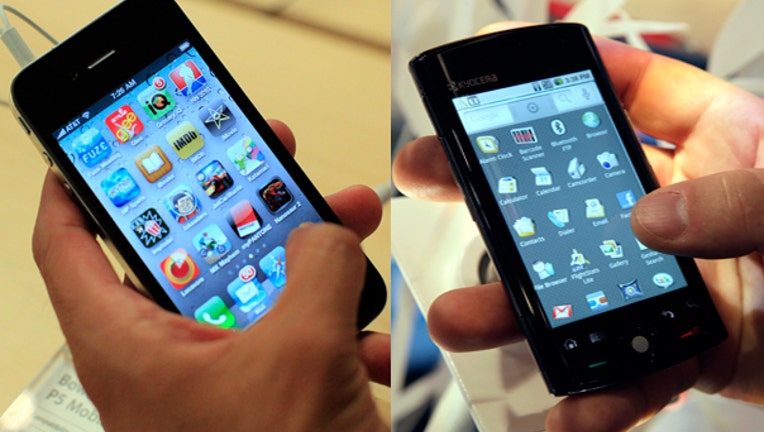 Welcome to OnSale at FOXBusiness, where we look at cool deals and insane bargains.
Amazon sends songs to the cloud, while a flash sale site gets a new app. Some smartphone users can insure their handhelds for just $5. Living Social is expanding its Instant Deals feature, and theres an new e-reader just for Google Books.
Cloud Streaming
Amazon (NASDAQ:AMZN) just introduced its very own version of music-via-cloud that lets users upload their personal music collections to Amazons cloud servers. The cloud is then tapped via Amazons Cloud Player, accessible via Android app or a web connection on a Mac or PC.
Those who shop Amazons music store will now see a Save to Amazon Cloud Drive feature. With 5 GB of free storage, users can upload their personal MP3 collections and get 20 GB if they decide to purchase an album on Amazon (albums start as low as $7.99). Serious music aficionados in need of more space will be happy to know its just $1 per extra GB.
Flash Sales via App
Daily Candy, the site for all things style, food, fashion, and fun related, brings great deals on a daily basis through its retail warehouse, Swirl, which now has a new app.
Swirl, which offers up to 70% off on designer clothing and accessories, has a new iPhone/iPod Touch/iPad app to keep bargain hunters in the know while on the go. With real-time sales alerts, shoppers can buy the deeply-discounted goods instantly and cut down on browsing time through a brand, size, and/or category search.
The app can be downloaded for free by clicking here.
Insurance for $5
AT&T (NYSE:ATT) will soon offer insurance to iPhone users in case of unfortunate, phone-destroying incidents or theft. The plan, managed by Asurion, will cost those who opt in just $5 per month. A $50 or $125 non-refundable deductible will also apply, depending on the iPhone model.
Verizon (NYSE:VZ) users can also protect their coveted smartphones. iPhone insurance through that carrier costs as low as $7 per month with a deductible up to $199. Visit Verizon online for more information.
A San Francisco Treat
Daily deals site Living Social has now made its Instant Deals feature available in San Francisco.
As with all Living Social Instant Deals in other big cities, the company offers deals that last less than 24 hours to consumers within a half-mile radius of the business making the offer. As part of its debut in the City by the Bay, Living Social Instant Deals is offering $1 dollar lunch deals at restaurants like Bistro Burger, Yoppi Yogurt and Kyoto Sushi, to name a few.
New E-Reader at Target
A new e-reader has just arrived on the scene and will soon be available in Target stores (NYSE:TGT).
Created by iriver, the new Story HD reader works with Googles book store. The Story has a QWERTY keyboard and eInk display. Its battery life lasts up to 9,000 pages, and allows for 24 hours of listening to its MP3 playback.
It has 2 GB of storage and has a SD card slot for up to 32 GB SDHC additional space. Operating via Wi-Fi, the Story HD costs $139.99 and has access to Googles 3 million free literary works as well as its paid titles at the Google Books online storefront.
Know of a killer deal or insane bargain? E-mail the goods to OnSale@FOXBusiness.com and share the wealth.