More Consumers Ditch Rewards, go With Plain Vanilla Credit Cards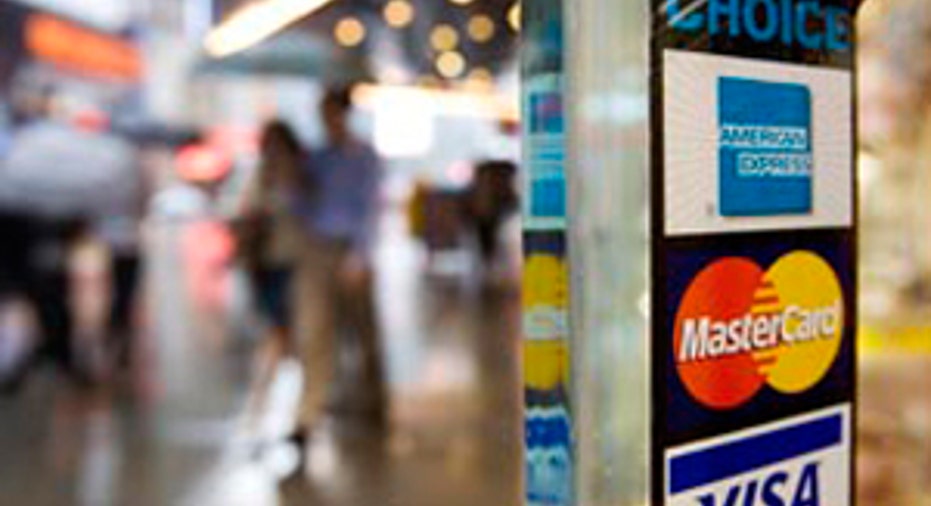 Basic credit cards won't help you rack up free flights, wads of cash or gift cards. But new research shows they're back in a big way, and they're especially popular with young, financially savvy consumers.
A report by Mintel Comperemedia, a firm that tracks credit card industry information, found that direct mail offers for no-frills credit cards -- those that do not offer rewards but also charge no annual fee -- are pouring into mailboxes. In turn, consumers looking for lower interest rates, simplicity and money management features are applying for these cards.
"There's a difference in mindset that separates customers looking for a product that has rewards versus one that doesn't have rewards," says Tom O'Donnell, senior vice president for Chase.
No-frills cards make a comeback
Direct mail offers for cards with no rewards and no annual fee jumped to 30% of all offers in the fourth quarter of 2011, up from just 13% during that time period the previous year, according to Mintel research.
"There are really a couple of forces playing into this, driving the return of the no-frills cards," says Ron Shevlin, senior analyst for Aite Group, a research and consulting firm in the banking industry.
Much has changed since the worst part of the recession in 2008 and 2009, says Shevlin, when the credit crunch and demographics forced card issuers to focus on marketing rewards cards with lots of perks to older consumers with stellar credit.
"Many Gen Y-ers were still college age or younger then and, from that perspective, were not good candidates for preapproved offers for credit cards," Shevlin says. "So the market for credit cards really shifted toward baby boomers who had been using credit cards for 20, 30, 40 years and would use them to really run up rewards."
Now, though, the economy seems to be improving in some areas, he says, and the older members of Generation Y are entering their late 20s and early 30s. As many of them buy houses, get married and have children, their demand for credit is increasing.
"It's predominantly the Gen Y-ers who are representing the demand for these no-frills cards," Shevlin says. "They want the lowest interest rate they can get, and no [annual] fee, and that's the picture of the no-frills card."
Plain vanilla with a twist
These new basic cards, which Mintel refers to as "plain vanilla" cards, are not quite as bland as the simple cards of the pre-recession days. According to Mintel, many of the cards offer extra features designed to make them stand out from the competition.
For example, the Slate card from Chase has a bundle of features the company calls Blueprint, which allow the cardholder to avoid paying interest on pre-designated categories of spending by paying off those purchases each month, to set and track goals for paying off larger purchases and to monitor spending trends online. The Citi Simplicity card offers no late fees or rate hikes for late payments. And the Capital One Platinum MasterCard offers an increase in credit limit after five on-time payments.
These perks that allow consumers to save money or help them manage their finances, especially online or via mobile devices, can make basic cards more appealing -- especially to younger consumers, says Shevlin.
"It's just a matter of recognizing that there is a higher level of interest and awareness around being more disciplined about managing finances," he says. "And putting it in the context of Gen Y-ers vs. baby boomers, this generation has a much higher level of knowledge about managing their financial lives at that age compared with previous generations."
Chase's O'Donnell says consumers who want nonrewards cards still want to get benefits out of their credit card -- even if that means tools for managing money rather than, say, frequent flier miles.
"Consumers have become much more focused and much more crystallized around what they get out of a particular card product," O'Donnell says.
The benefits of basic
A basic card can be a smart choice, experts say, especially if you carry a balance, don't use your card very often or don't spend enough to rack up rewards.
The main advantage to a basic card is that the interest rate typically is lower. For example, a CreditCards.com weekly survey in early April found that the average APR for rewards cards was 14.70%, while the average APR for low-interest cards was 10.40%.
That lower rate is one reason 29-year-old Joseph Runge, who works in banking in Massachusetts, uses only three basic credit cards. "I don't have any rewards cards because they typically have higher interest rates to compensate for the fact that they're paying out money to people through rewards," says Runge, who says he mainly uses his cards for big, necessary expenses such as a recent $800 car repair. "I'm frugal. I don't go out buying Xboxes and LCD TVs -- I buy things I need to live and survive," he says.
Basic cards also offer simplicity, experts say. "There are a significant number of consumers who are looking for straightforward products that are transparent and offer high value without the complexities," says Sukhi Sahni, senior communications manager for Capital One.
That's why 52-year-old Sandy Gambino, who owns an investment company in Florida, carries a basic card with a $10,000 limit as her go-to card for emergencies, such as plumbing disasters or roof repairs. "I do have rewards cards, but I'm weeding them out, because I really don't want to," she says. "I don't want to have to keep track of it."
A basic card can make sense, especially for a young consumer who's just starting out with credit cards, because many cardholders who plan to pay in full every month end up carrying a balance at times, says Linda Peck, founder of CreditBoards.com, where consumers discuss credit issues in forums.
"Start out conservative and small," Peck says. "If you suddenly get a job that requires you to put thousands of dollars a month on your card and get reimbursed, you can always call the bank that issued your card and say, 'I want to change to an airline miles card.' You don't have to keep a card that's not right for you."