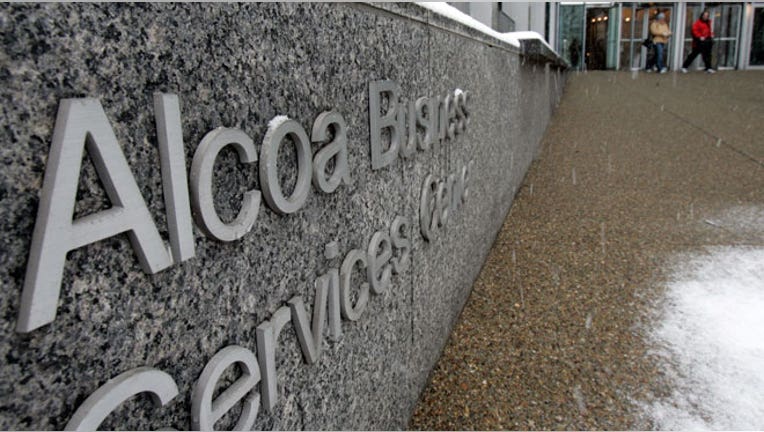 Moody's downgraded Alcoa's (NYSE:AA) credit rating to junk status on Wednesday, delivering a rebuke to the blue-chip company amid continued challenges in the aluminum industry.
Shares of Alcoa ticked slightly lower in after-hours action on the downgrade, which underscores the struggles facing a company that had once been seen as a key economic bellwether.
Moody's Investor Service said it has lowered its rating on Alcoa to "Ba1" from "Baa3" and placed a "stable" outlook on that rating. That means unlike most of its peers in the Dow Jones Industrial Average, Alcoa now has a junk rating.
Moody's said the move reflects its expectations that despite recent cost-cutting and productivity improvements, "we believe the achievement of metrics appropriate for an investment grade rating remains beyond the rating horizon."
The ratings company pointed to challenging industry dynamics as aluminum prices have tumbled since hitting post-recession highs in 2011 amid overcapacity. Aluminum is currently trading near 80 cents a pound "and there appears to be little catalyst for upward movement," Moody's said.
Prices have been pressured by the slowdown in China, which saw its gross domestic product dip to 7.7% in the first quarter -- a far cry from double-digit growth not long ago. Likewise, the U.S. manufacturing sector is "evidencing a weakening trend and much of Europe remains in recession," Moody's noted.
Moody's warned its rating on Alcoa could be downgraded if debt protection metrics trend below current levels or if liquidity shrinks materially.
In a statement, Alcoa said it is "disappointed" by the downgrade, but it believes the decision "is a greater reflection of macroeconomic conditions and the volatility of metal prices than a true statement of the financial and operating strength of Alcoa."
Alcoa said it remains "committed" to its 2013 goal of generating positive free cash flow and it believes it has a "strong balance sheet and liquidity position with limited near-term bond maturities."
Moody's did note in its report that Alcoa has had some success trimming costs and building efficiency.
Shares of New York-based Alcoa declined 0.93% to $8.50 in extended trading, leaving them on pace to extend their 2013 dip of 1.15%. By comparison, the S&P 500 has advanced almost 16% so far this year.