Moody's Downgrades 15 Global Banks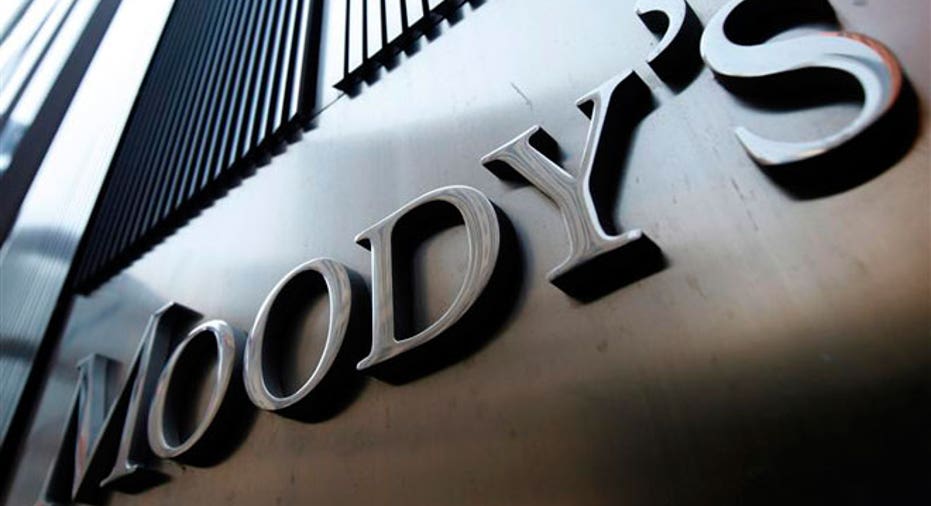 Moody's Investors Service cut Morgan Stanley's MS -1.69% long-term debt rating by two notches, in a move that stands to raise expenses at the securities firm but spares the company from the deeper downgrade that many on Wall Street had feared.
The move came as the rating company downgraded more than a dozen global banks, including the five largest U.S. banks with global trading arms, to reflect declining profitability in an industry that is being rocked by soft economic growth, tougher regulations and nervous investors.
The Moody's Corp. unit reduced Morgan Stanley's rating to Baa1, which is three notches above the junk, or noninvestment grade, status that many bond buyers avoid. The move stands to add to the company's borrowing costs and force it to present billions of dollars in cash or high-grade bonds as collateral.
More important, the downgrade could trim Morgan Stanley's earnings power by cutting market share in high-margin businesses such as derivatives as traders seek out higher-rated trading partners. Questions about major banks' earnings power and capacity to withstand market shocks have weighed on financial stocks since early 2011.
Morgan Stanley's shares fell 24 cents, or 1.7%, to $13.96 in 4 p.m. New York Stock Exchange composite trading on Thursday during a broad market selloff. In after-hours trading, the stock was up 3.6%.
In a statement, the company said, "While Moody's revised ratings are better than its initial guidance of up to three notches, we believe the ratings still do not fully reflect the key strategic actions we have taken in recent years."
Over time, a downgrade could mean "the incremental new business could be tougher to win," said Glenn Schorr, an analyst at Nomura Securities. The company's shares have fallen 39% over the past year amid questions about its profit outlook.
But the two-notch rating cut saves Morgan Stanley from a blow to its reputation. The company that has labored since the financial crisis to dispel investor fears that it would be the first major financial firm to be rocked in any large market storm.
On Thursday, Moody's cut Morgan Stanley's long-term rating by two notches and reduced long-term ratings by two levels at Goldman Sachs Group Inc., J.P. Morgan Chase JPM -2.58% & Co. and Citigroup Inc. C -3.57%
Bank of America Corp.'s BAC -3.93% long-term debt was downgraded by one notch. Ratings at Wells Fargo WFC -1.43% & Co., which has a smaller investment-banking operation, weren't reviewed.