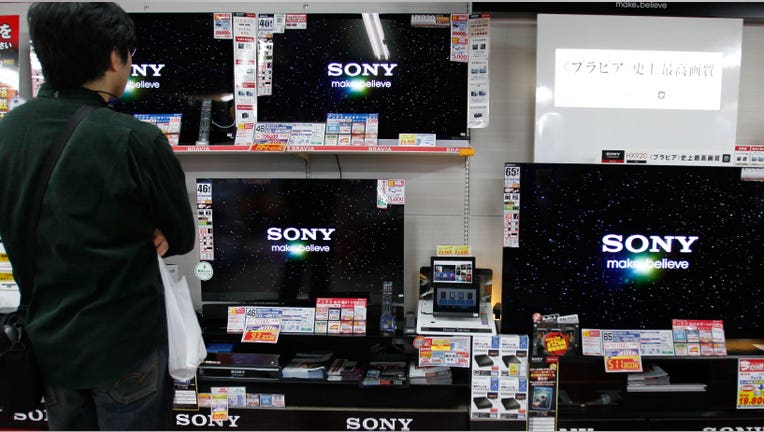 Moody's Investors Service cut Sony Corp's debt rating to junk status on Monday, highlighting challenges in its television and PC businesses and pressure on profitability at its entire core consumer electronics operation.
The company has promised a rebound in its hardware business and Moody's noted progress in its restructuring as well as its profitable operations in games and other business areas.
"Sony's profitability is likely to remain weak and volatile," the ratings agency said in a statement, noting the effect on Sony of a rapid rise in the use of smartphones.
Its strategy of sticking to highly competitive consumer markets, where it is battling South Korea's Samsung Electronics , contrasts with a switch in focus by Panasonic Corp to supplying batteries and components to automakers and other industry clients, boosting its earnings outlook.
Sony said its TV business posted a 9.3 billion yen ($91 million) operating loss for the three months to end-September, while forecasting its PC business will be in the red for the year to end-March, without disclosing figures.
Moody's cut its rating one notch to Ba1 from Baa3, depriving it of its investment grade status, having put the rating on review for a downgrade on Nov. 1. The outlook is stable.
Ratings agency Fitch cut Sony's debt rating to junk in November 2012, while Standard & Poor's lowered its debt rating on the company in September 2012 to BBB, two notches above junk, and maintains a negative outlook.
In December, Moody's affirmed Panasonic's ratings at Baa3, while changing the outlook to stable from negative.
Moody's acknowledged that Sony had made progress in cutting fixed costs and consolidating manufacturing plants, while managing continued profitability in segments such as games and imaging products, but said the company faced challenges to improve and stabilise its overall profitability.
Sony's PlayStation 4 has posted strong sales since its launch in November, but Moody's said the game segment's profitability would not improve to the extent seen in 2010.