Monumental Estate Planning Blunders of 5 Celebrities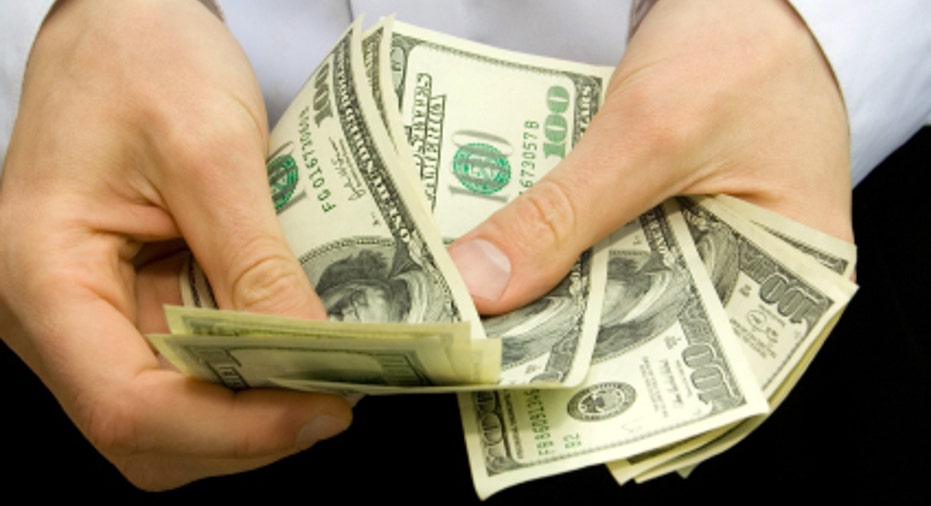 To riff off the lyrics of a song by the late Notorious B.I.G.: more money, more problems. While that's certainly true in life, the problems compound after death as creditors, heirs and the Internal Revenue Service come calling for their share of an estate.
The twin burdens of fame and fortune don't make estate planning any easier. If anything, having all the money in the world only complicates everything. Whether due to hubris, bad advice or just plain not planning on dying, celebs make the same mistakes as regular folks and then some. Read on to learn about the estate planning mistakes of five wealthy stars.
Leona Helmsley
The infamous "Queen of Mean" may have died with a truly high-class problem: dying with too much money to comprehend. The widow of real estate magnate Harry Helmsley was a multibillionaire, and at the time of her death intended that her estate provide for the care of dogs "and such other charitable activities as the trustees shall determine," according to a 2009 article in The New York Times.
Leona Helmsley wisely planned for her dog, Trouble, to be taken care of after her passing. Her judgment came into question with the actual details of the plan.
"She gave $12 million in trust for a dog, and at the same time, she cut out two of her grandchildren," says Herb Nass, a New York-based attorney and author of the book "The 101 Biggest Estate Planning Mistakes."
"She was an enormously wealthy person, and for her to leave so much to a dog and nothing to two grandchildren just makes me think she did not quite understand the extent of her wealth in some ways," he says.
A judge subsequently reduced Trouble's trust fund to $2 million (the dog has since died), and the disinherited grandchildren received a $6 million settlement.
Sammy Davis Jr.
Singing and dancing legend Sammy Davis Jr. died in 1990. He was a member, along with Frank Sinatra and Dean Martin, of the iconic Rat Pack. Despite a long career in show business, acknowledged posthumously with a Grammy Lifetime Achievement Award, Davis' estate had dwindled from his heyday to the time of his death. When he died, he left behind a large tax bill that the estate was unable to pay
"He had a will that was very generous to a lot of people, and at the end of the day when he died, his estate was insolvent. Basically, the debt exceeded the assets," says Nass.
Steve McNair
Young people at the top of their game have every reason to believe they have plenty of time to plan for death, but for too many, that's not the case. "Here in Nashville (Tenn.), the quarterback of our pro football team, Steve McNair, was shot by a girlfriend, and turns out he had no documents," says Howard Safer, chief executive officer of Argent Trust Company of Tennessee.
McNair left behind a wife and children, in addition to his mother whom he was supporting. One consequence of his untimely death was the displacement of his mother from the 45-acre six-bedroom home McNair had purchased for her, according to a blog post by North Carolina attorney Sabrina Winters. His estate was also hit with a massive tax bill as a result of not planning, according to a 2012 report by Estate Planning Source, which prepares trust documents to its network of attorneys.
In March 2012, McNair's widow petitioned the probate court in Tennessee to get $3.7 million released from the estate in order to pay federal and state estate taxes, Estate Planning Source reported.
Marilyn Monroe
Some celebrities have erred by not going far enough with their estate planning. For instance, famous actress and model Marilyn Monroe left most of her estate to her acting coach, Lee Strasberg.
"She left him three-fourths of her estate, and when he died, his interest in Marilyn's estate went to his third wife, who did not even know Marilyn. Marilyn's mistake was not putting her assets in trusts," says Nass.
Strasberg's third wife, Anna, eventually hired a company to license Monroe's products, which involved hundreds of companies including Mercedes-Benz and Coca-Cola. In 1999, many of Monroe's belongings were auctioned off, including the gown she wore to President John F. Kennedy's birthday party, for more than $1 million. Strasberg ended up selling the remainder of the Monroe estate to another branding company for an estimated $20 million to $30 million, according to a remembrance of the star by NPR in 2012.
It's unlikely Monroe would have wanted someone she didn't know to profit so handsomely from her belongings. A trust would have provided for Strasberg while he was alive and then after his death could have directed the remainder of her estate to someone of her choosing.
Jum Morrison
Similar to Monroe's misstep, Jim Morrison, the iconic singer from the '60s band The Doors, left his estate to his girlfriend, or common-law wife, Pamela Courson, who then died shortly thereafter with no will. "So Jim Morrison's estate went to the father-in-law that probably hated him," says Nass. "(Courson) died from an overdose, and then her estate, including the interest in Jim Morrison's estate, went to her parents," says Nass.
Morrison's parents contested the distribution of their son's estate following the death of Pamela Courson. According to an article in People magazine from 1980, the Coursons and Morrisons split royalties and earnings from Jim Morrison's estate.