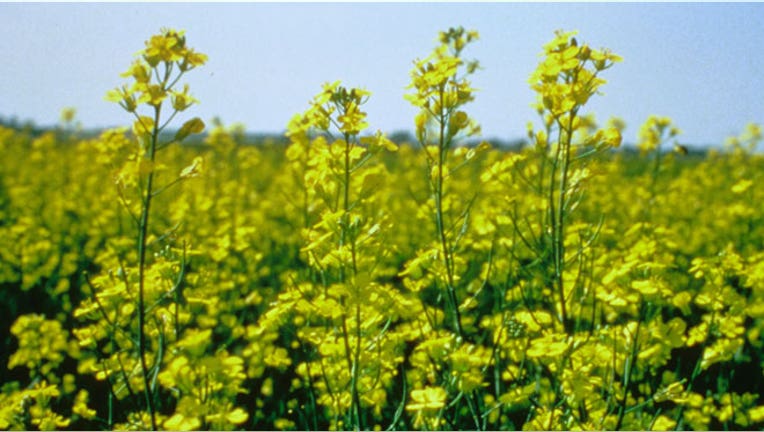 Fueled by robust corn seed sales growth, seed giant Monsanto (NYSE:MON) revealed surging fiscal first-quarter profits on Tuesday that blew away Wall Street's expectations.
Shares of the St. Louis-headquartered company jumped more than 4% in response to the earnings beat as well as a rosier full-year outlook.
Monsanto said it earned $339 million, or 63 cents a share, last quarter, compared with a profit of $126 million, or 23 cents a share, a year earlier. Excluding one-time items, it earned 62 cents a share, blowing away the Street's view for just 37 cents.
Revenue climbed 21% to $2.94 billion, topping consensus calls from analysts for sales of $2.64 billion. Gross margins expanded to 47.5% from 44.9%.
"We've achieved a successful start to the year, with contributions from multiple areas that speaks to the strength of our global business and provides confidence in our ability to realize a third consecutive year of significant growth," CEO Hugh Grant said in a statement.
Monsanto also boosted its outlook, projecting full-year non-GAAP EPS of $4.30 to $4.40, compared with $4.18 to $4.32 previously. However, even the high end of that new range would trail the Street's view of $4.43.
The company also raised its forecast for full year free cash flow to $1.8 billion to $2 billion.
Monsanto's quarterly results showed broad-based growth, highlighted by a 14% jump in seeds and genomics sales to $1.8 billion. Corn seed and traits net sales surged 27% to $1.1 billion amid growth in Brazil, Argentina and Mexico.
Wall Street cheered Monsanto's earnings beat, driving its shares 4.52% higher to $100.28. The stock has rallied about 24% over the past 12 months.