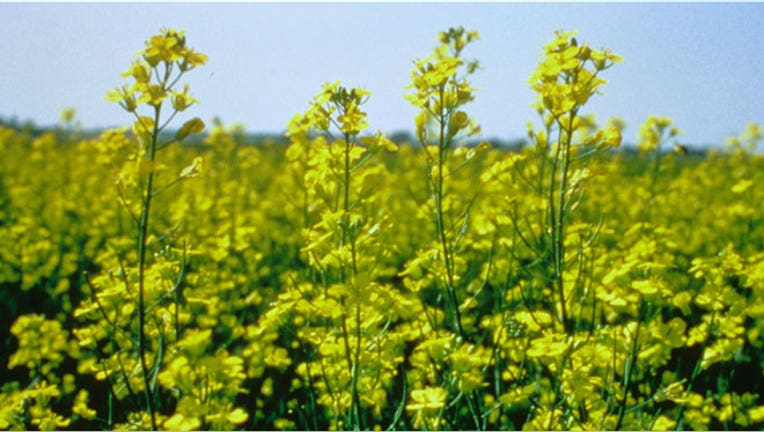 Monsanto Co, the world's largest seed company, said on Wednesday profits dropped 34 percent in the first quarter compared with a year ago, due in part to lower planted corn acres in South America and a shift in timing of some sales.
Monsanto, known for its genetically engineered corn, soybeans and other crops as well as the popular Roundup herbicide, said net sales dropped to $2.9 billion in the quarter ended Nov. 30 compared with $3.1 billion in the year-ago period, with sales of corn seeds and genetic traits down 12 percent.
Still, the results beat analysts' expectations and shares rose 1.2 percent to $117.62 in pre-market trading.
The company said even as corn sales dropped, results for its soybean seed and trait products surged to $396 million in the quarter, up from $267 million a year earlier.
One key new product is the company's "Intacta RR2 PRO," a new soybean genetically engineered to fight off damaging worms and marketed to South American farmers.
New soybean products will be a core factor for profit grow this fiscal year, the company said, as corn acres in the United States and globally are seen dropping.
Expectations for lowered U.S. corn acres planted this spring will likely hit Monsanto's second-quarter ongoing earnings by 5-10 percent, company officials said.
The company said profits totaled $243 million in the quarter, or 50 cents a share, down from $368 million, or 69 cents a share, a year earlier. Some analysts had been looking for profits to drop as much as 50 percent.
The company's earnings on an ongoing basis amounted to 47 cents a share due to a charge of 3 cents per share from discontinued operations. Analysts, on average, were expecting 34 cents a share, according to a survey by Thomson Reuters I/B/E/S.
Monsanto reaffirmed that it expects to achieve ongoing earnings per share of $5.75 to $6.00 in fiscal year 2015. (Reporting by Carey Gillam in Kansas City; Editing by Paul Simao and W Simon)