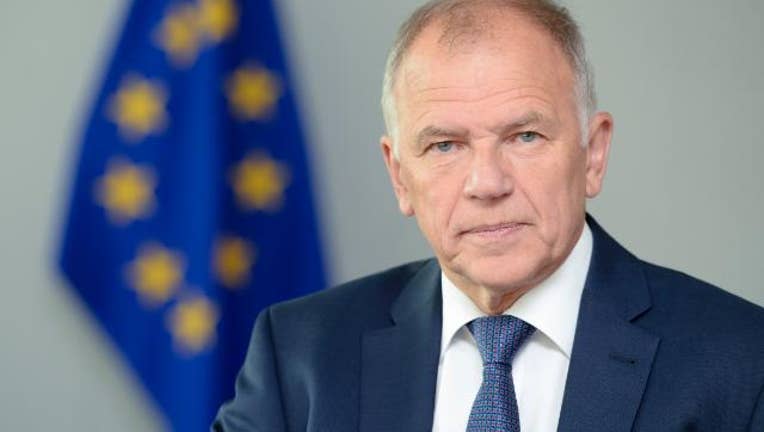 If the deal goes through, the $66 billion mega-merger between Germany's Bayer and U.S.-based Monsanto (NYSE:MON)could result in the world's largest supplier of genetically modified seeds — owning nearly one-fourth of the combined global market for seeds and pesticides.
"I would like to say the rule for anti-monopoly in Europe is very strong. It doesn't allow for multi-national companies to dominate the market. It's very important to understand that we must use our legal instruments on fighting against domination on the market and fear of competition," Vytenis Andriukaitis, commissioner of health & food safety for the European Union, tells FOXBusiness.com.
Andriukaitis says the EU has tougher laws in place regarding genetically modified organisms (GMOs) than the U.S., and that the potential mega-merger will have no effect on their safety laws.
"Monsanto has no power over the European Union," he says. "As you know in Europe, only a few countries cultivate GMO crops. We're mainly cultivating in organic farming."
Robb Fraley, executive vice president and chief technology officer for Monsanto, said during a panel discussion at the Senate Committee on the Judiciary Tuesday that agricultural innovation is central to delivering tremendous benefits to both farmers and society.
"We are committed to serving farmers and investing in a broad range of solutions that can help their farming operations. The role of innovation has never been more important to agriculture. The fields of biology and data science are opening up a range of new solutions for farmers," he said.
Andriukaitis joined other world leaders, including Borge Brende, minister of foreign affairs for Norway – a country that does not allow any GMOs to be grown or sold – at the United Nations earlier this week for the EAT Foundation initiative on urban food systems and the nutrition challenge ahead for the growing population.
"The GMO debate is really complicated. This is the problem because we need to use new technology and all new developments to be able to feed a growing population and of course with GMOs, there is a role but we need to handle it very carefully and what is happening now is that we're kind of experimenting with ourselves," Gunhild A. Stordalen, M.D., founder and president of the EAT Foundation – which focuses on reforming the global food system – tells FOXBusiness.com.
By 2050, the world's estimated population will be at nine billion people and that is one of the main reasons Bayer CEO Werner Baumann says the deal will be extremely beneficial to not only shareholders, but farmers too.
"If you look at humongous challenges that growers are confronted with of having to produce evermore on limited acreage in order to feed ever-growing populations, our purpose is to bring better solutions faster to growers so they can increase yield and with that contribute to feeding a rapidly growing population," Baumann said during an interview on the FOX Business Network.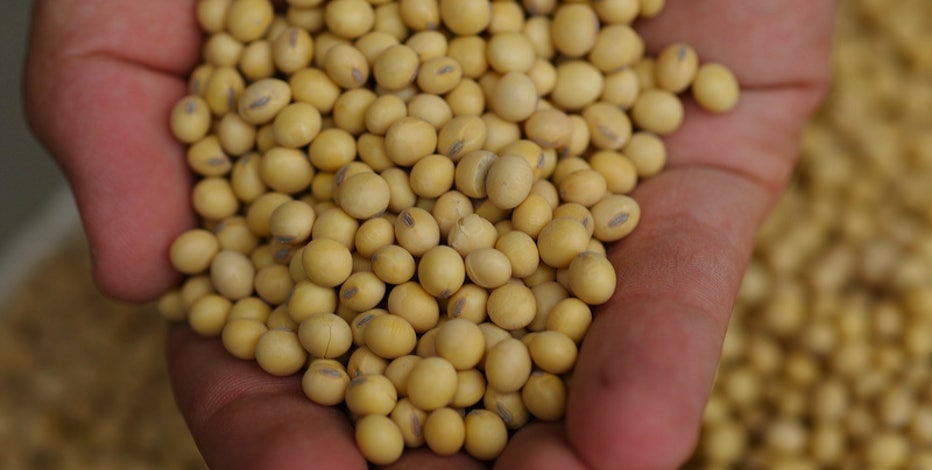 The problem, say most GMO critics, is that Monsanto has already over-saturated the U.S. market, where Americans are eating genetically modified food in over 75% of conventional processed foods today, making them by far the biggest consumer. This new mega-merger can help them expand to other territories that have bans.
"I know very well today on a social media level, that many people have misunderstandings and conspiracy theories about how Monsanto is powerful. Monsanto's power is that they produce very cheap types of pesticides and they have big networks in the U.S.," says Andriukatis.
But compared the U.S., the EU has some of the toughest and strictest food safety regulations.
"For example, we introduced a ban on the use of antibiotics, like growth promoters. In the U.S., they have not. We also introduced the ban of using hormones. The U.S. has not," he adds. "The U.S. is only looking at the final stage of food production. We have a completely different situation because we're keeping our eyes on it from the beginning — through all chains and operators. Our safety standards are untouchable," he says.
The reason, he adds, is money. U.S. operators are not always ready to invest in the very costly matter of safety standards that the EU has put in place.
On a positive note, Andriukaitis says he's starting to see some change.
"Today, I saw in one of your shops [in NYC], a sign that we use meat without antibiotics, we're organic, and our tuna is not from a farm, which means something European is happening here in the United States."
FOXBusiness.com reached out to The U.S. Food and Drug Administration for a statement but received no response.