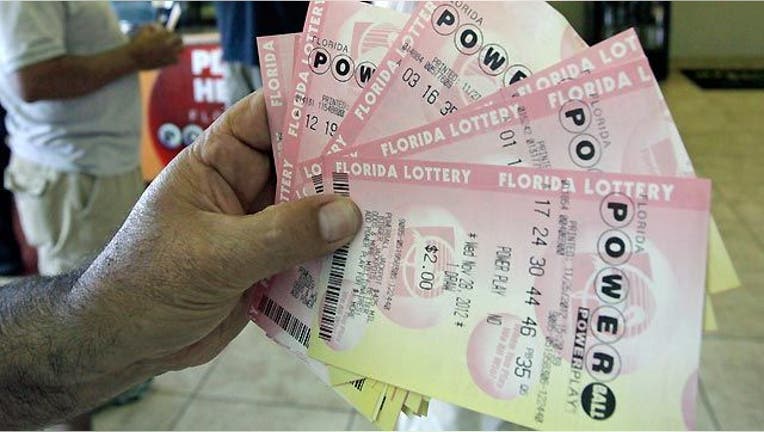 While residents of the small town of Zephyrhills, Fla., where the winning ticket for the  $550 million Powerball Jackpot was sold, are anxiously waiting for the lucky person's identify to be unveiled,  the winner's head is likely spinning over the financial change of fate.
He or she has 60 days to claim the lump-sum cash option, which is an estimated $376.9 million, and under state law, the winner cannot remain anonymous, FOXNews.com reports. Rumors are milling about that the winner is a 26-year-old woman.
No matter if the winner decides to take the lump sum or get installments over time, it's a staggering amount of money, but don't be fooled: it's common for lotto winners to end up broke in just a short amount of time.
Certified Financial Planner John O'Meara, at Inner Harbor Advisors, says a few bad decisions easily drain the winnings.
"They could spend $5 or $6 million a year for the rest of their lives," O'Meara says of the winner. "It's more about not losing the money."
He advises the winner to first decide where to actually put the cash. Banks will only guarantee up to $200,000 with FDIC insurance, so O'Meara suggests looking to Treasurys.
"With a couple of hundred million dollars, you have to be much more careful about where you keep your money," he says. "With a significant amount of this cash, they should look to own natural Treasurys. No one will insure that cash, unless you have ownership of the actual property. You can't just deposit it in any institution, because there is no guarantee it will be there."
With so much cash, he also advises the winner consider moving to a state with low income takes.
"There is not much you can do with taxes," he says. "But for state income taxes, it would make more sense to consider having residence in lower-income states. The difference between New York and Florida will matter more as far as investment-type returns."
O'Meara also suggests the winner determine a budget for any charitable donations and funding of business ventures as people are going to come out of the framework looking for money.
"Whether it's lotto winners, or rookies who sign big contacts and sometimes make bad investments or spend too much, the No.1 way they lose money is through friends or family. They will want to borrow money or invest in a bar or club or business idea."
He says having a pre-set amount of money to spend either monthly or yearly on these types of requests will help avoid getting taken advantage of and losing too much cash.
While it might be tempting for the winner to retire, O'Meara says that may not be the smartest decision, as it will make it much easier to burn through all that cash. He suggest finding a hobby or productive way to spend time and hopefully not all your money at once.
"I wouldn't quit with nothing to do," he says. "There is a danger of retiring when there is nothing to do but spend your money."