Mommy's Bliss Founder Brings an International Treatment to a U.S. Audience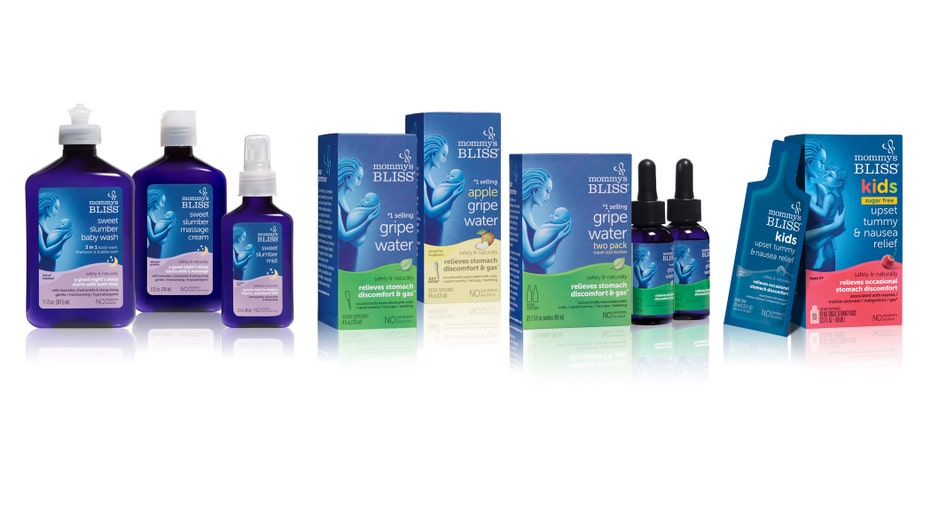 Small Business Spotlight: Mommy's Bliss
Who: Yasmin Kaderali
What: Products that help mothers maintain calm when dealing with fussy babies
When: 1999
Where: San Rafael, CA
How: CEO Yasmin Kaderali's mother Roshan, a nurse, says she founded Mommy's Bliss after realizing "Gripe Water," a treatment for infant colic and fussiness that had been available to her when living in Tanzania and Scotland, was unavailable in the United States. Roshan and her husband funded the effort themselves with $10,000, and within years were filling thousands of orders.
The success of that product pushed Roshan to create a line of all-natural products.
"We are all about making motherhood easier. Colic, upset tummies and sleep are a few of the main challenges almost all moms face," Kaderali says. "We help solve these problems with natural alternatives and we sell them to the mass market so they are easily accessible by all moms."
Biggest challenge: "The biggest challenge for me was learning how to manage the manufacturing process to meet the inventory demands of major national accounts. There are so many components involved in creating the final product, each piece and step needs to be checked because when one thing goes wrong, it can be a domino effect on delaying production," says Kaderali.
One moment in time: Kaderali says she is proudest of the fact that Gripe Water has become a household necessity for mothers seeking an all-natural treatment for colic and fussiness.
Best business advice: The best advice Kaderali says she's received is to find people you can learn from and hire them to work for you. "You can't do it all yourself!"
Quote from the owner: "The majority of our sales are through major drug and mass retailers like Walgreens, CVS, Wal-Mart, Whole Foods, etc. Through our own website, www.mommysbliss.com, we support our online retailers such as Diapers.com, Amazon.com and Drugstore.com."