Model Combines Fashion, Philanthropy in E-Commerce Site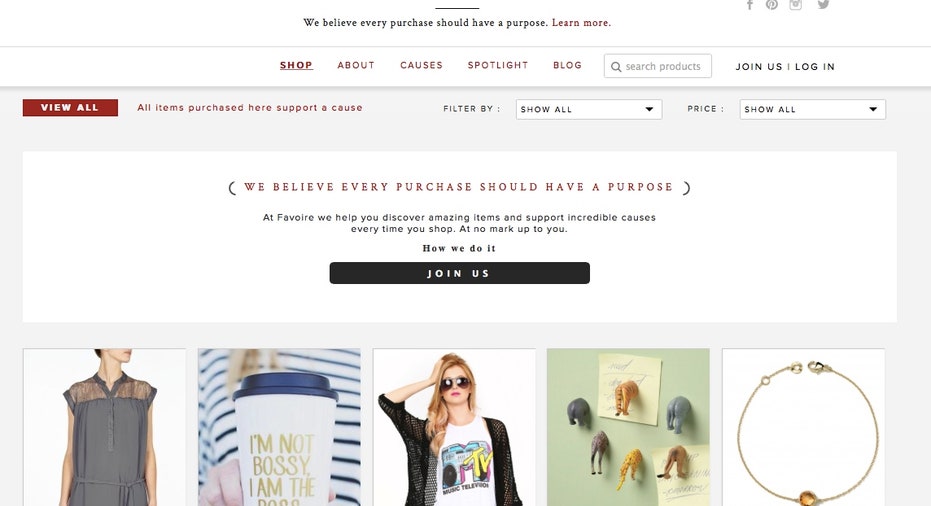 A new e-commerce site wants to help you do good as you finish up your holiday shopping.
In this Salute to American Success, we're taking a look at Favoire, which launched earlier this month. The brainchild of model and Citigroup alum Cassandra Pare, Favoire donates a percentage of each purchase to charitable causes. Currently, the site is donating money to She's the First, which sponsors girl's education in low-income countries, and Stand for Education, an organization that constructs and maintains schools in South Sudan.
Pare said her background as a model (she's posed for Cosmopolitan magazine and Aveda) made her want to "leverage fashion for good."
"We've opened up a whole new world of products that don't have a purpose into ones that do … Now everything has the power of Tom's Shoes," Pare explained.
On the Favoire site, shoppers will encounter a wide array of clothing, accessories and home goods selected personally by Pare. The site uses an affiliate program and makes a commission from the retailer for every product sold. Half of that commission then goes to one of the charities endorsed by the Favoire team.
Pare, a Brooklyn native, said she hopes to create a sustainable business that will help create real change in the world.
"I feel like I'm very lucky. Relatively speaking to the rest of the world, I was born into a cushy situation where I didn't have to worry about where my water was coming from or whether I could attend school," Pare said. "That's not the reality for the rest of the world … and there are little things we can do as people to alleviate those hardships."