Mobilewalla: The Highest Rated Mobile Apps Of 2011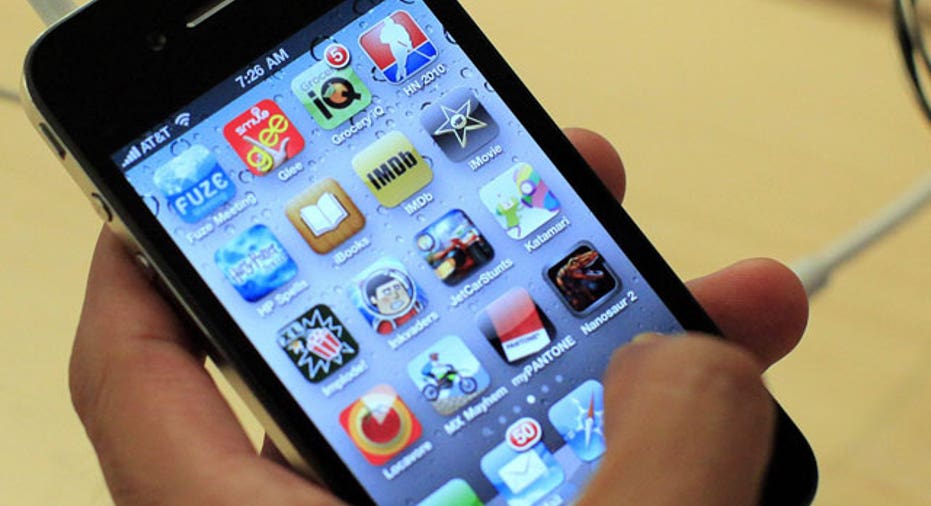 Mobile analytics firm Mobilewalla has ranked the top apps across all four mobile platforms for 2011, using its own ranking system known at the "Mobilewalla Score." Instead of looking at raw user ratings, this scoring system is an algorithm that analyzes a variety of factors in addition to ratings, including an app's position within its own category, volume, social media sentiment and more.
The scores are a numerical value between 0 and 100, with a higher score indicating a more successful app. It's an interesting way to slice the data, and gives a different picture of the app store ecosystem than typical year-end lists do. Those often look solely at download numbers and tend to include apps which have been popular for years – like Facebook, Twitter, Angry Birds, etc. Other lists, meanwhile, are editorially selected or curated, like some of those we've featured here.
The list below is grouped by platform (Android, iOS, BlackBerry, Windows Phone):
Pixlr-o-matic (Android Free): 97.5 out of 100
Super Stickman Golf: (Android Free): 97.5 out of 100
Smurfs' Village (Android Free): 97 out of 100
Crime Story (Android Free): 96.4 out of 100
Marvel Comics (Android Free): 96.3 out of 100
MADDEN NFL 12 by EA SPORTS™ (Android Paid): 93.6 out of 100
Dragon, Fly! Full (Android Paid): 92.3 out of 100
Earth And Legend (Android Paid): 92.4 out of 100
Great Little War Game (Android Paid): 92.2 out of 100
SHADOWGUN (Android Paid): 91.8 out of 100
MLB.com At Bat Lite (Apple Free): 96 out of 100
My Horse (Apple Free): 95.3 out of 100
Family Feud® & Friends (Apple Free): 93.5 out of 100
Funny Videos & Pics by Break.com – Free (Apple Free): 92.8 out of 100
MetalStorm: Wingman (Apple Free): 92.3 out of 100
Angry Birds Rio (Apple Paid): 93.9 out of 100
Tiny Wings (Apple Paid): 92.9 out of 100
Craigslist + Notifications. CraigsPro+ Craigslist + Photo Wall + Posting + Photo previews (Apple Paid): 91.7 out of 100
Where's My Water? (Apple Paid): 91 out of 100
Lock My Photos – Password lock photos & picture data for peace of mind! (Apple Paid): 89.7 out of 100
Bike Baron (Apple Paid): 87.3 out of 100
Memory Booster Pro (BlackBerry Free): 95.1 out of 100
BlackBerry Protect (BlackBerry Free): 95.1 out of 100
Memory Booster (BlackBerry Free): 95 out of 100
AppsLock – Password Protect Applications (Full Version) (BlackBerry Free): 94.7 out of 100
Slider Lock Free – slide to unlock your phone (BlackBerry Free): 94.5 out of 100
Sea Storm Animated Theme 2.0 (BlackBerry Paid): 94.7 out of 100
Love Is Love – Great Offer of Valentine's Day (BlackBerry Paid): 92 out of 100
Playboy's Animated Luck O' The Irish (BlackBerry Paid): 90.4 out of 100
Underwater HD Animated Theme (BlackBerry Paid): 90.1 out of 100
Juicy Girl Theme – On Sale! (BlackBerry Paid): 89.5 out of 100
TuneIn Radio (Windows Phone Free): 96.7 out of 100
Penguin Dictionary.com – Dictionary and Thesaurus (Windows Phone Free): 96 out of 100
gMaps (Windows Phone Free): 95.7 out of 100
PhotoFunia (Windows Phone Free): 95.7 out of 100
Phone 8 (Windows Phone Paid): 92.2 out of 100
Weather Live (Windows Phone Paid): 91.7 out of 100
Fuse (Windows Phone Paid): 89 out of 100
iFun (Windows Phone Paid): 89 out of 100
SuperTube (Windows Phone Paid): 88.4 out of 100
Top image: Daniel Y. Go
More From Tech Crunch:
The Most Important Gadgets of 2012
Nearly 40% Of Facebook Use Is From Mobile Apps
Samsung Ships 1 Million Galaxy Note Phablets
Despite Attacks, Klout Is Poised To Boost its Influence