Mobile Enabling Small Business Owners to Vacation More Easily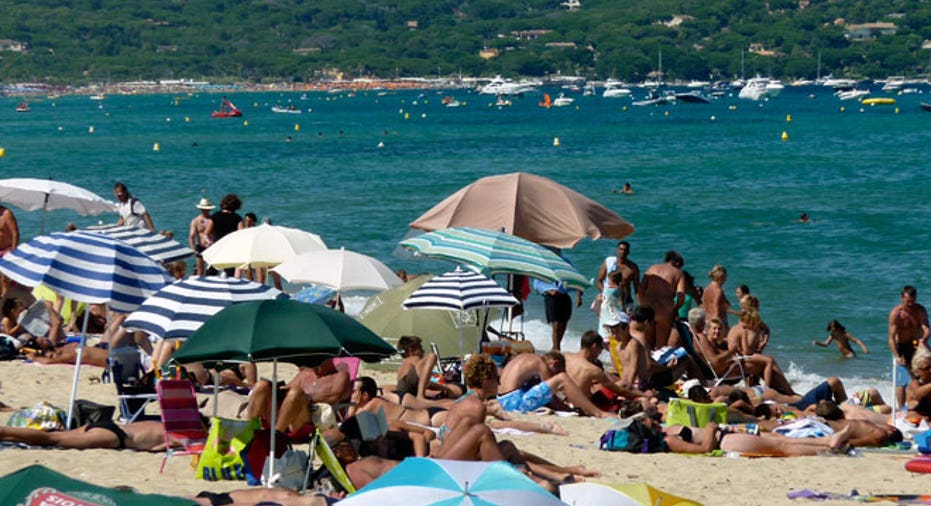 Summer may be vacation season for many, but small business owners aren't quite kicking back and relaxing.
According to a new survey from Manta, an online community dedicated to small business, nearly half of all business owners said they won't have time to take a vacation this year. In fact, nearly 60% said they are working more this year than they were last year.
The poll surveyed more than 1,200 small business owners for its Q2 SMB Wellness Index. The index found new business activity fell 22% during this year compared to last year, and that 70% of business owners said they are not planning to hire any new employees during the summer months. This is a big drop from Manta's 2011 poll, which found 57% of business owners were planning to hire.
The index also found new business activity fell 26% year-to-date compared to the first half of 2011.
For those lucky entrepreneurs that can afford to take some time away from their business,  mobile devices are allowing them to stay connected to the office. The index found seven in 10 business owners will be looking at email and work documents from their smartphones on vacation. Sixty percent said they can enjoy their vacation more thanks to these devices.
These devices and apps are gaining traction in the workplace, with 25% of respondents saying they use apps in the workplace between two and three times daily, and 68% said they use their mobile device while they are at work in front of their computers. Of this group, 54% said they check personal email and texts from their phones, while 17% said its simply because their email comes in quicker on their devices than it does on their computers.
Ten percent said they do so because they are just addicted to their phones.
Even though business owners are going mobile, many still prefer traditional methods for communicating with both customers and partners. Fifty-seven percent said they communicate with customers via phone or in person, while 53% said they use those same methods with vendors and partners.