MLB's Jose Altuve to earn one of the richest salaries in MLB history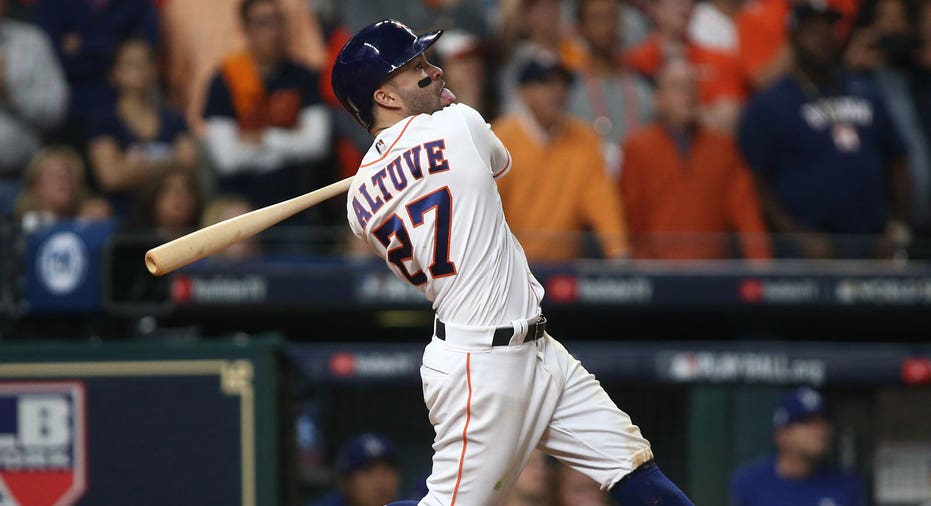 The Houston Astros will make Jose Altuve one of the highest-paid players in MLB history with a five-year, $150 million contract extension, according to multiple reports Friday.
Altuve, the American League's Most Valuable Player and a World Series champion in 2017, could earn up to $30.2 million per year under the terms of the new contract. Jon Heyman of FanRag Sports said the deal is worth $151 million. A report from MLB.com's Brian McTaggart pegged the total value at $150 million. The Astros have not confirmed the agreement.
The 27-year-old shortstop's contract extension, which begins with the 2020 season, will be one of the most lucrative baseball deals on an annual basis. Altuve would earn at least the same as Washington Nationals pitcher Max Scherzer, who signed a free-agent contract worth $30 million per year before the 2015 season. Scherzer's deal is the fifth-highest payout in baseball history.
Zack Greinke, a pitcher with the Arizona Diamondbacks, is the current record-holder with a deal that pays $34.4 million each season. The highest-paid position player is Miguel Cabrera, who earns $31 million per year with the Detroit Tigers.
Altuve was famously turned away at an Astros tryout camp in Venezuela when he was 16 years old. He still returned the next day, and the club signed him as an international free agent.
The five-time All-Star is playing under a four-year contract reportedly worth $12.5 million. The deal also includes two team options for the 2018 and 2019 seasons for another $12.5 million combined.