MLB Seeks Direct Pipeline for Cuban Players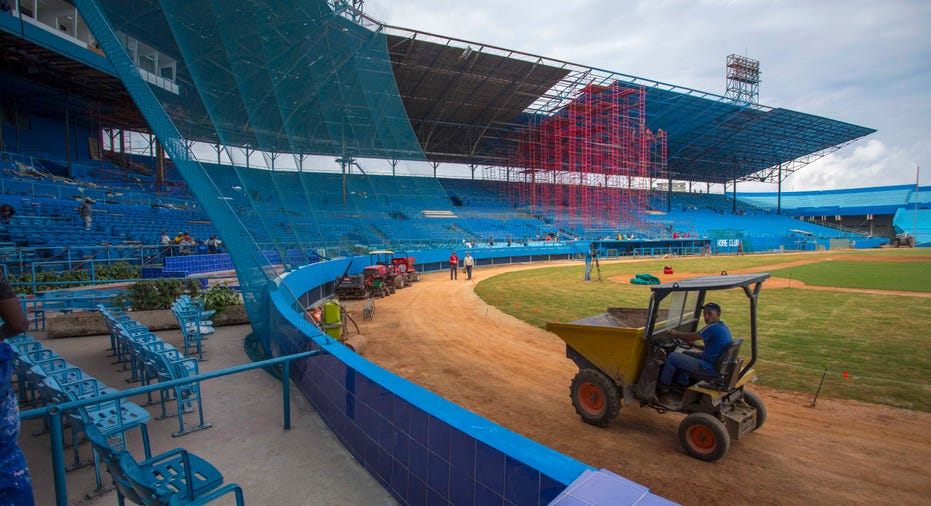 Major League Baseball, which has become a central figure in the U.S.-Cuba thaw, is moving toward building a direct pipeline to the big leagues for Cuban players.
In the past, many of Cuba's baseball stars have enlisted help from smugglers and drug cartels in order to escape the communist nation and seek a major league contract. Stories of their treacherous journeys are a primary catalyst behind new efforts to streamline the signing process. MLB is working with the U.S. government to do exactly that.
Under relaxed rules announced by the Obama administration this week, Cuban citizens will be allowed to travel to America, obtain worker visas and earn salaries from U.S. companies, as long as they don't need to pay special taxes to Cuba. However, Cuban baseball players who sign directly with other foreign teams—in Japan, for instance—owe a percentage of their earnings to the government.
A proposal from MLB calls for the creation of an organization in Cuba that would act like a non-profit and prevent money from flowing to the Castro regime. The entity would receive a percentage of Cuban athletes' big-league salaries to fund baseball initiatives such as youth programs.
It remains to be seen if Cuba is on board and if the proposed structure will be allowed under the U.S.-imposed embargo. MLB's plan needs the approval of the U.S. Treasury Department's Office of Foreign Assets Control, which enforces the embargo. The Treasury Department said it doesn't comment on specific private entities or OFAC licensing determinations.
The pathway followed by Cubans playing in the majors today requires them to establish residency in a third country and sign an affidavit declaring they have no intention of returning to Cuba. Then, the league can declare the player a free agent.
Dangerous Defections
The dangers faced by Cuban players have put a spotlight on their path to the majors. The details of most defections remain a mystery, but recent developments have shed more light on the role of ruthless human traffickers who look to cash in after deals are signed.
"We can't have a system that turns a blind eye when players are being put in harm's way," said Paul Minoff, an attorney at GrayRobinson who represents current Seattle Mariners outfielder Leonys Martin.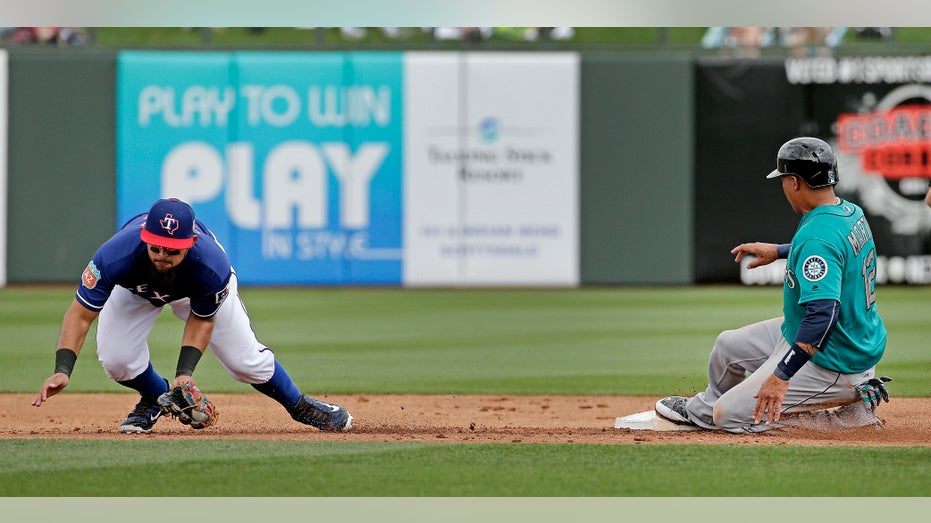 Minoff added that even though many Cubans have scored large contracts as free agents, the process also "encourages exploitation with other people calling the shots and putting their hands in the cookie jar."
The book "The Best Team Money Can Buy" said the Los Angeles Dodgers hired a private security firm to protect Yasiel Puig after he received threats from the drug cartel that smuggled him into Mexico. In 2012, Puig signed a seven-year contract reportedly worth $42 million.
Martin's defection came to light in 2013, two years after he signed a five-year, $15.5 million deal with the Texas Rangers. According to a lawsuit, the smugglers who snuck Martin out of Cuba held the future major leaguer hostage for ransom in Mexico, and Martin's family was held against their will at a house in Miami.
Eliezer Lazo, the leader of the smuggling ring, pled guilty to extortion charges in 2014. Bart Hernandez, Martin's former agent, was brought up on charges of human trafficking last month. Hernandez's lawyer has said the agent is innocent.
"There's too much knowledge [of player defections] to continue under the current system," Minoff said.
Topic of Labor Deal?
Beyond the immigration and regulatory issues, there are other details to sort out between the league, team owners and the MLB Players Association if the U.S. government approves a direct pipeline for Cubans.
Most Cuban prospects don't count against international bonus pools, which cap the amount of money teams can spend on amateur players from outside the U.S. Players over the age of 23 with at least five seasons of experience in Serie Nacional are exempt.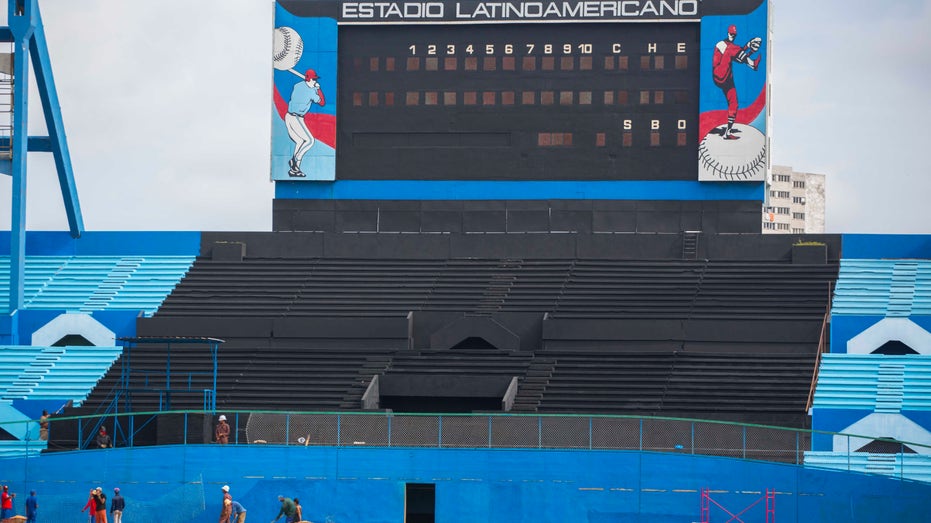 Officials from the league and the players' union are likely to address the topic of Cuban free agents in the next collective bargaining agreement. The current CBA expires in December, and negotiations are expected to begin soon.
In the meantime, more Cuban stars have defected in hopes of landing a big payday in the U.S. Yulieski Gourriel and his younger brother, Lourdes, left their team after a tournament in the Dominican Republic last month. The brothers are expected to attract a bidding war among MLB clubs. Yulieski, 31, was considered the best player in Cuba.
America's pastime has been seeking closer ties to Cuba in the wake of President Barack Obama's decision in December 2014 to begin normalizing relations with the country. During President Obama's visit to Cuba, the Tampa Bay Rays will be in Havana for an exhibition game against the Cuban national team on March 22. The game, MLB's first in Cuba since 1999, follows a goodwill tour in December that included MLB stars Jose Abreu, Miguel Cabrera and Clayton Kershaw.