MLB Hack: Cardinals Allegedly Broke Into Astros Network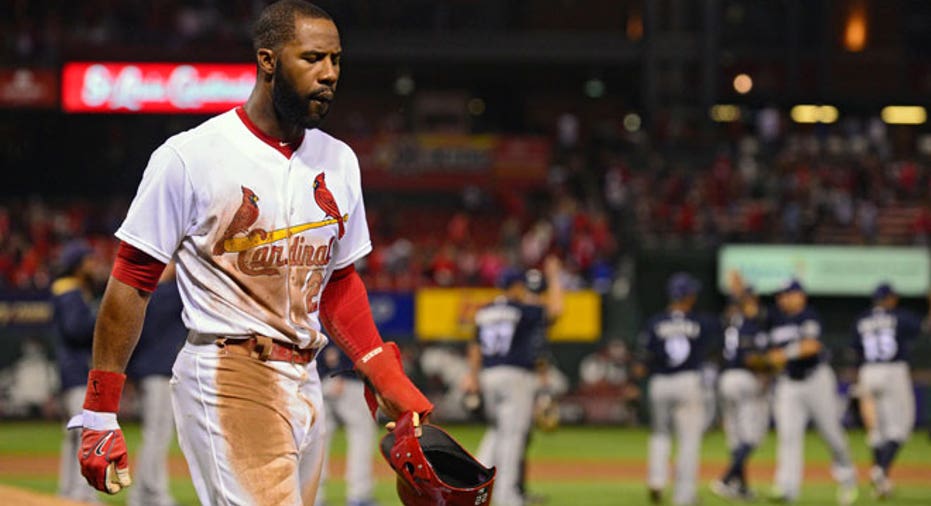 There's no crying in baseball, but it seems corporate espionage has infiltrated America's pastime.
The FBI is investigating whether front-office personnel for the St. Louis Cardinals hacked the Houston Astros' internal computer network that contains proprietary statistics and details of trade talks, according to Fox News.
Subpoenas have been served on the Cardinals and Major League Baseball, but the league is expected to wait until law enforcement officials conclude their investigation before imposing any disciplinary action on the Cardinals or team personnel.
MLB issued a statement saying the league has "fully cooperated with the federal investigation into the illegal breach of the Astros' baseball operations database."
"Once the investigative process has been completed by federal law enforcement officials, we will evaluate the next steps and will make decisions promptly," MLB added.
The Cardinals, winners of the 2011 World Series, are one of the most storied and respected franchises in baseball. The team has advanced to the National League Championship Series nine out of the last 15 seasons, and it holds the best record in baseball so far this season, 42-21.
"The St. Louis Cardinals are aware of the investigation into the security breach of the Houston Astros' database. The team has fully cooperated with the investigation and will continue to do so. Given that this is an ongoing federal investigation, it is not appropriate for us to comment further," the Cardinals said in a statement.
The hack is believed to be tied to Cardinals employees looking to harm the Astros and their general manager, Jeff Luhnow.
The Astros and Cardinals were division rivals in the NL Central through 2012, before Houston changed ownership and moved to the American League. Luhnow left the Cardinals after the 2011 season, bringing his "Moneyball" approach—and other Cardinals employees—to a struggling Astros team.
Last year, the Astros won just 70 games. Houston is one of MLB's surprise success stories in 2015, leading the AL West with a 37-28 record.
Luhnow, a former executive at consulting firm McKinsey and online retailer Petstore.com, spearheaded a project in St. Louis to build a computer network called Redbird. The network housed a variety of information, such as scouting reports and internal communication related to players.
Under Luhnow, the Astros created a similar network known as Ground Control.
The New York Times, which first reported details of the investigation, said the FBI believes Cardinals employees were able to gain access to Ground Control using passwords for Redbird. FBI agents reportedly traced the security breach to a home used by some Cardinals officials.
The investigation was spurred by a leak that occurred in the summer of 2014, when Deadspin.com discovered that Houston's internal discussions about trade negotiations were posted online. At the time, the Astros said they would work with the FBI and MLB to find the source.