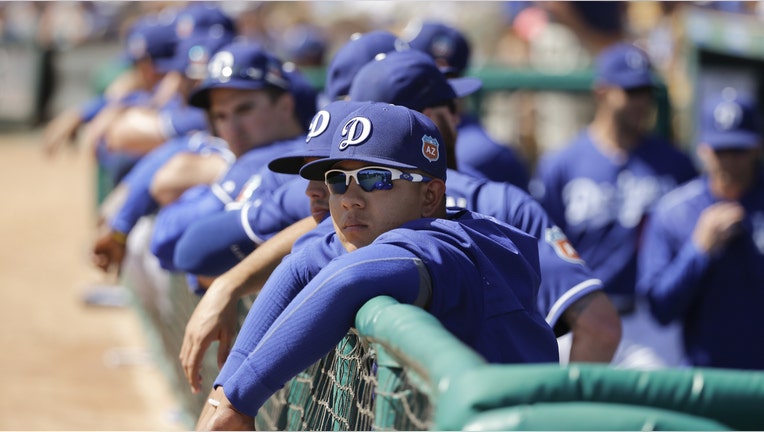 Baseball's love affair with statistics just received a major technological boost. Starting this season, Major League Baseball is partnering with Apple Inc. (NASDAQ:AAPL) to place iPad Pro tablets in every one of its ballparks, making it easier than ever for players and coaches to integrate advanced analytics and on-field performance, the league announced Wednesday.
Each iPad Pro will come equipped with the "MLB Dugout" app, a custom platform developed through a partnership between MLB and Apple engineers. All 30 MLB teams received their shipments of personalized iPad Pros in mid-March, FOXBusiness.com learned. Teams can pre-load the iPads with relevant scouting data through systems installed at clubhouses in any of the league's ballparks.
Using "Dugout," managers and players can view advanced statistics that provide insight into their opponents' on-field tendencies, strengths and weaknesses. For example, a batter can find information on how often a pitcher throws a certain pitch, while a pitcher can identify the part of the strike zone where a batter is most vulnerable. Teams will have access to archived video of plays from past games, too.
"I started in this game 25 years ago and the single biggest change has been the emergence and predominance of analytics," MLB Commissioner Rob Manfred told the Wall Street Journal. "It affects the way we judge players, make decisions on the field and the way fans consume the game."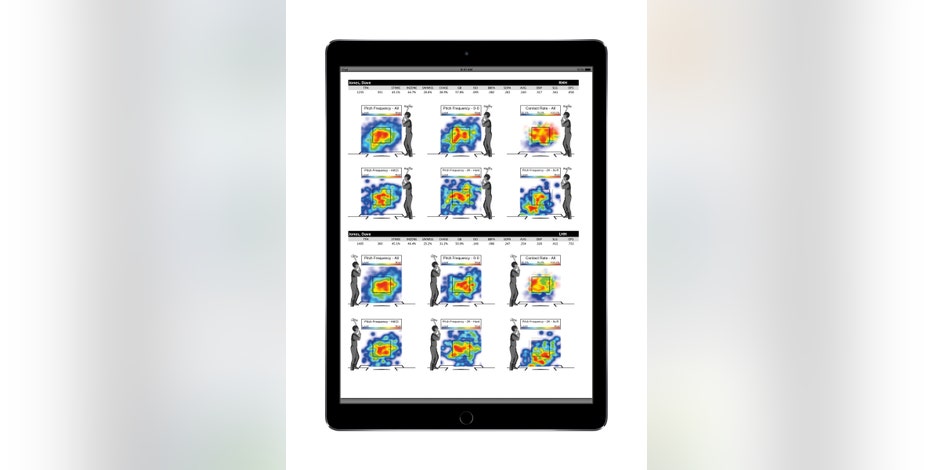 Members of each team, from managers to players, are permitted to use the devices in both the dugout and the bullpen, depending on each franchise's individual preferences. Players can use the tablets as much or as little as they want. The initial partnership between MLB and Apple does not include any tie-ins that would give fans access to a version of "Dugout."
The MLB-branded iPads will not have WiFi connectivity or Internet access of any kind. Teams won't be able to stream live video to the devices. That means players can't use the iPads to steal signs or gain an unfair competitive advantage.
MLB teams tested an initial version of MLB Dugout late in the 2015 season and throughout spring training this year. The finalized version of the program was altered based on user feedback and will be ready for Opening Day.
"iPad is our vision for the future of personal computing, and we are so excited to be working with Major League Baseball to put this incredible technology into all of their dugouts and bullpens this season," Philip Schiller, Apple's senior vice president of worldwide marketing, said in a press release. "With iPad Pro and the new MLB Dugout app, managers, coaches, and players will have unprecedented access to statistics, data, and scouting videos right at the touch of their fingers and when it matters most, during the game."
Apple and MLB did not disclose the financial terms of their partnership. But the tech company's rival, Microsoft (NASDAQ:MSFT), agreed in 2013 to pay $400 million over five years to install its "Surface" tablets on NFL sidelines, the Associated Press reported.
While it's unclear if Apple is paying for the right to place its products in MLB ballparks, the arrangement will provide the already-ubiquitous tech brand with even more brand exposure. Using data from MLB's previous partnership with T-Mobile, Apex Marketing Analytics calculated that Apple will receive about $3 million in equivalent advertising during national broadcasts for the 2016 MLB season and about $5.2 million in total exposure during regional broadcasts.