MIT's flea market specializes in rare, obscure electronics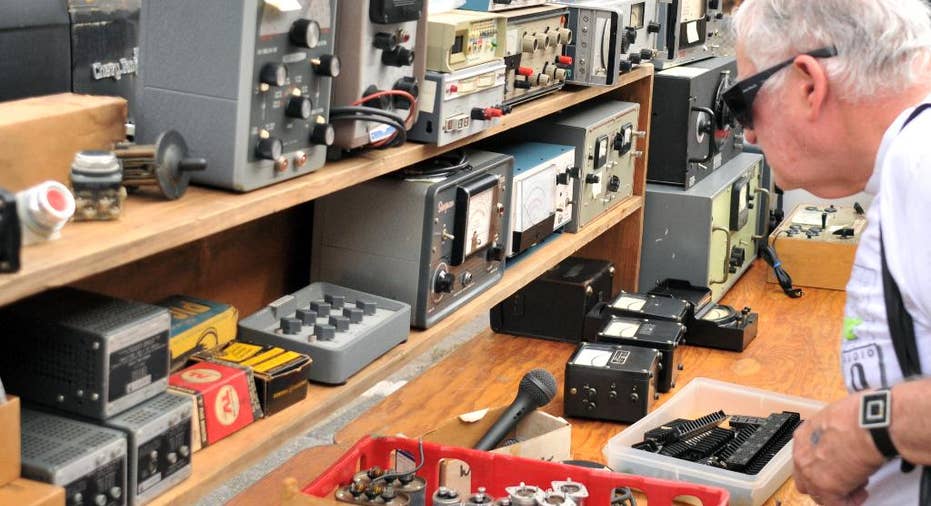 Once a month in the summer, a small parking lot on the Massachusetts Institute of Technology's campus transforms into a high-tech flea market known for its outlandish offerings.
The event is known as the Swapfest, a place where tech buffs from across New England go to buy and sell gadgets they can't find in stores. It was started 30 years ago as a fundraiser for MIT's student radio clubs and it still supports them. But now it also draws hundreds of visitors from all over.
Vendors come from afar to sell rare radio equipment, vintage computers and huge telescopes. One man sometimes hauls in a NASA space capsule he owns.
Organizers say it draws rare and obscure items because of its location, surrounded by MIT and high-tech labs around Boston.