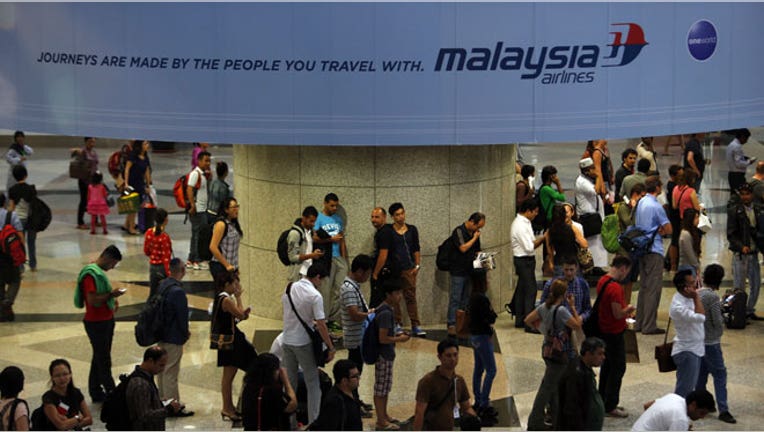 As the hunt for missing Malaysia Airlines flight MH370 stretches into its 12th day, people perplexed by its disappearance are starting to view the surrounding South China Sea and Indian Ocean as a modern-day Bermuda Triangle.
Despite local tourism officials last week insisting that tourism won't be affected, new data show jitters are starting to weigh on Malaysia's tourism industry.
"These results suggest that travelers seem hesitant to head to destinations in Malaysia, where the plane departed from," a spokesperson from hotel search site Trivago said in a statement.
The spooky disappearance has led to a 22% decline in U.S. searches for hotels in Malaysia  compared with just 10 days before the incident, according to data from Trivago.
In Australia and New Zealand, searches slumped 18% and 22%, respectively, over the last two weeks.
While Malaysia Tourism spokesperson Razaidi Abd Rahim did not immediately respond to a request for comment (it is late in the evening in Malaysia), tourism officials for the company have said they don't expect much of an impact from MH370.
Tuan Razali Tuan Omar, deputy director of domestic marketing at Tourism Malaysia, a state agency, told The Sydney Morning Herald on Monday that he does not anticipate a drop in arrivals since travelers can use other carriers to get to the country.
Malaysia, which before the tragedy had declared 2014 as "Visit Malaysia Year," is expecting to attract 28 million foreign tourists in 2014, an improvement from 25.7 million last year.
While Trivago is just one of many hotel search sites, the website touts itself as the world's largest, comparing rates from more than 700,000 hotels on more than 200 booking sites.